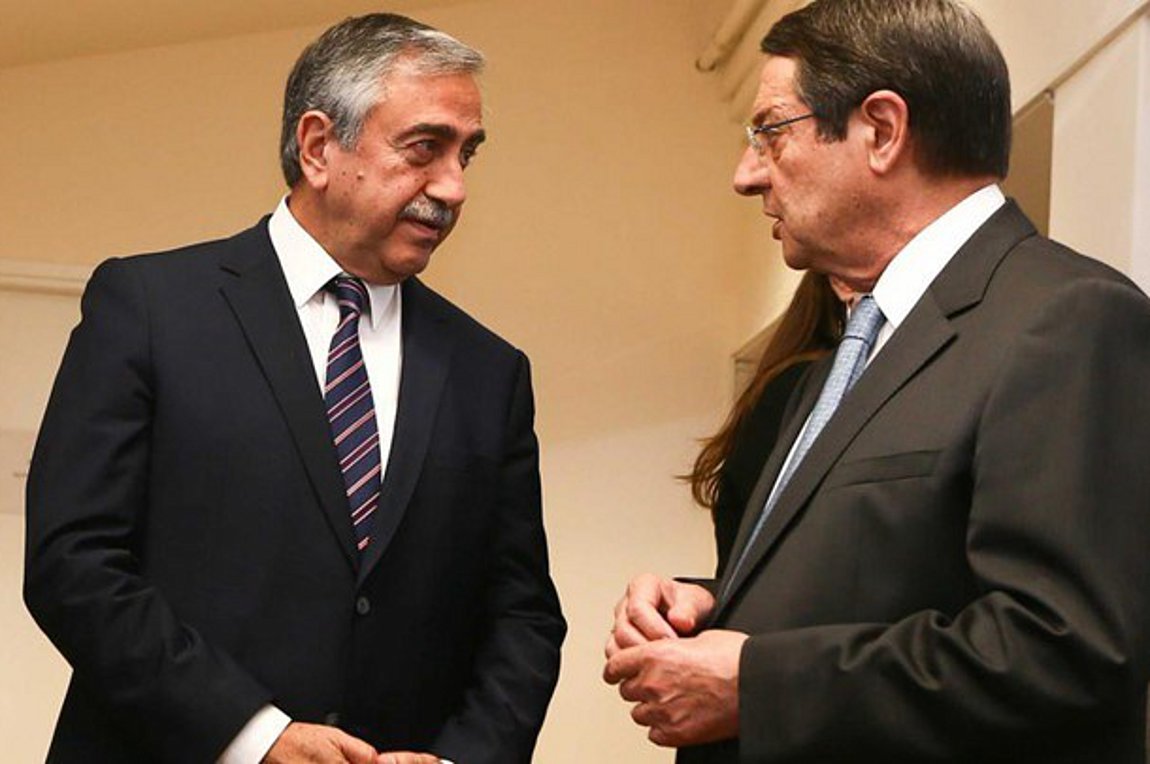 The proposal was made by the Turkish Cypriot leader, the Cypriot President expressed his satisfaction
By Michalis Michael
His satisfaction with the suggestion of Turkish Cypriot leader Mustafa Akinci, to convene an informal meeting in accordance to the Crans Montana model, expressed today the President of the Republic of Cyprus, Nicos Anastasiades, through the Government Representative Prodromos Prodromou.
"The President of the Republic expresses his satisfaction that Mr Mustafa Akinci, contrary to his suggestion on the issue of the hydrocarbons on July 13, in his letter to the UN Secretary General on July 10 suggested an informal meeting on the Crans Montana model, adopting in essence one of the proposals that the President of the Republic had also suggested in writing to the Secretary General in his letter on June 14", Mr Prodromou said at a press conference at the Presidential Palace. The Government Spokesperson said that the President is ready to meet with the Turkish Cypriot leader, either one-on-one or in the presence of Mrs. Lute, in order to discuss the details and the time for the conveying of an informal, procedural meeting in accordance to the Crans Montana model, with the hope that such an informal meeting, properly prepared, will lead to the resumption of meaningful talks.
He noted that the resumption of the talks means that Turkey will also actively contribute to the creation of an appropriate atmosphere, by either ending its unlawful actions in the Exclusive Economic Zone of the Republic of Cyprus or with plans concerning the enclosed area of Famagusta.
Informal is a lot different than formal
One key point that must be stressed is that the aforementioned meeting will take place, even while in the Cypriot EEZ and around the country Turkish drilling rigs and ships continue their illegal activities. From both the political background and various sources, it is clear that no official talks regarding the Cyprus problem would have been accepted, while Turkey continues to invade the country's EEZ.
At the same time, however, everything showed that some process on the Cyprus issue needed to be made, in order for there to be some relief from the stalemate that exists, but also for all the facts to be placed on the table. And that's what the Cypriot government is doing by accepting the proposal for an informal meeting.
Meanwhile, on Wednesday, July 24, the meeting of the President of the Republic of Cyprus, Nicos Anastasiades with the UN Assistant Secretary General responsible for the Peace Operations, Jean-Pierre Lacroix, will take place.
Mr Lacroix is expected to arrive in Cyprus on 23 July as part of the regular contacts he keeps with the peacekeeping missions. He will have a meeting with the Special Representative of the UN Secretary-General and head of the UN Peacekeeping Force in Cyprus (UNFICYP), Elizabeth Spehar, who will return from New York, as well as separate meetings with the two leaders.
The high-ranking UN official will depart from the island on 25 July. He will visit Cyprus as part of a tour of the region in order to make contact with various peacekeeping operations, and will first visit Lebanon in order to contact the UNIFIL peacekeeping mission./ibna