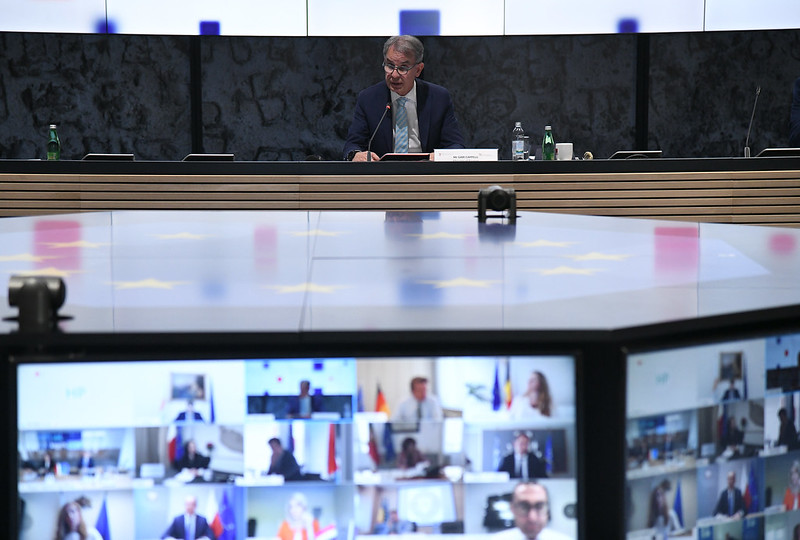 Croatian Tourism Minister Gary Cappelli said after a video conference of EU member state tourism ministers on Monday that there should be a common plan at the EU level to deal with the crisis caused by the coronavirus pandemic, which would include, among other things, adopting a common travel protocol and a sort of "COVID -19 passport".
The videoconference was held on the impact of the coronavirus pandemic on the tourism sector, and at the initiative of the Croatian Minister of Tourism, as part of the EU Council Presidency.
Croatian Tourism Minister said that the ministers concluded that there must be a common plan for getting out of the crisis, and that through a travel protocol, which includes a safety and health aspect, a common document, something like a "COVID-19 passport", could be made, which would be valid for all EU countries on departure and arrival of tourists.
"We must allow the borders to be opened as much as we can, but with the protocol of how it will be implemented, which all of us must then respect", Cappelli said.
Travels would thus include road, rail, water and air transport, and while insisting on a common protocol, Cappelli says a co-operation agreement is also possible bilaterally.
He adds that tourism is crucial in saving and strengthening certain European economies, such as the Italian and Spanish ones, which, like Croatia, have a high share of tourism in total GDP.
At the meeting, Cappelli pointed out that tourism represents 10 percent of EU GDP, employs almost 12 percent of employees, and is also the fourth EU export category whose consumption generates more than 400 euro billion in revenue.
In addition to representatives of all EU Member States, the meeting was attended by European Commissioner for the Internal Market, Thierry Breton, as well as Secretary General of the World Tourism Organization (UNWTO) Zurab Pololikashvili.
Breton stressed that urgent measures and the resources made available by the Commission should support Member States' efforts to maintain stability in the short and medium term. He urged members to take full advantage of them and to provide the opportunities they offer for employees who are most affected by the current situation./ibna