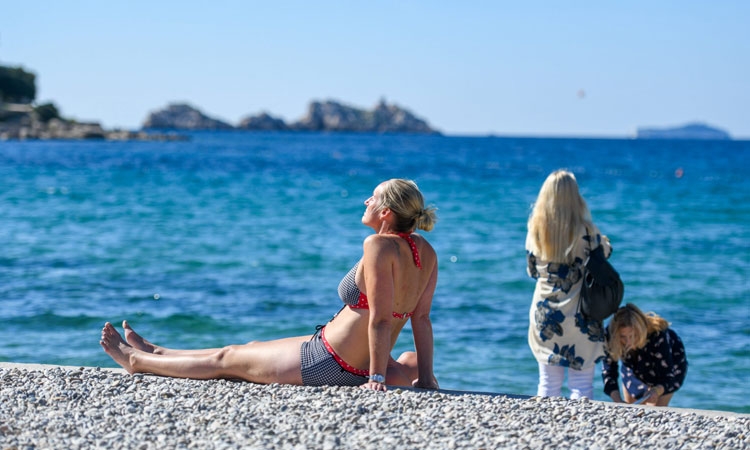 Agnieszka Puszczewicz, director of the Croatian National Tourist Board office in Poland said that as of this weekend, the total number of tourist arrivals from Poland in Croatia passed the one million mark, which is a record in a calendar year.
According to official data, in all of 2020, there were 672,000 arrivals in Croatia from Poland, while during the record-breaking tourist year for Croatia of 2019, around 970,000 Poles arrived.
"We are extremely pleased with this result, with which the Poles proved once again that they are great friends and lovers of Croatia. Thank you very much for your trust and choice of Croatian destinations, and I am sure that a number of them will visit Croatia during this autumn-winter period, which will further strengthen the record results," said Puszczewicz.
The director of the Croatian National Tourist Board, Kristjan Staničić emphasised that setting a record in arrivals from Poland in a year marked by the global coronavirus pandemic is an exceptional achievement.
"This year, Poles stand out not only in terms of realised arrivals but also in terms of realised overnight stays. Namely, we have generated more than 6.6 million overnight stays from this market so far this year, which puts Poland in third place of foreign markets from which we generated the largest turnover, just behind the leaders Germany and Slovenia. We are confident in the continuation of positive trends and a strong contribution of the Polish market in the results that will mark Croatian tourism in the coming years," said Director Staničić, while sincerely congratulating his colleague Puszczewicz on the record results.
According to the eVisitor system, Croatia has recorded 1,000,450 arrivals and 6,631,398 overnight stays from the Polish market so far this year. Compared to the same period last year, this represents a growth of 49 per cent in arrivals and 45 per cent in overnight stays, while compared to the same period in 2019, this represents an increase of 4 per cent in arrivals and 8 per cent in overnight stays.
Polish guests spent the most nights in Split-Dalmatia (2,549,940 nights), Zadar (940,671 nights) and Istria County (925,499 nights), and looking at accommodation facilities they spent the most nights in private accommodation (4,145,121 nights) , camps (937,037 nights) and hotels (769,495 nights).