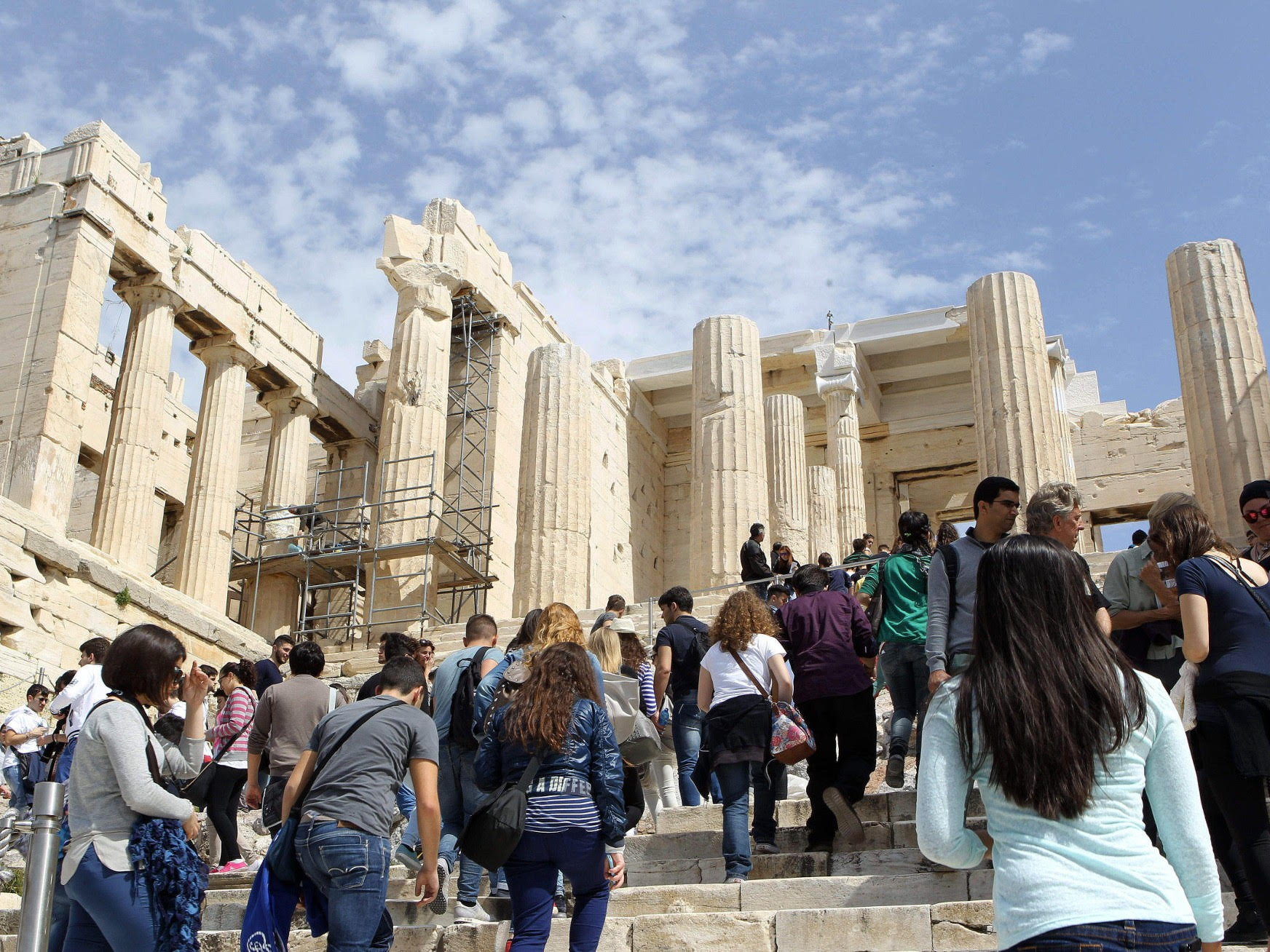 The number of tourists who have visited Greece in the seven months of January – July have reached 15 million, recording an increase of 14.6% compared to the same period last year. This development, according to the Bank of Greece data, has led to an increase in travel receipts of 17.0% compared to the corresponding period of 2017 and earnings of € 8,232 billion.
The development is due to a 23.4% of travel revenues in the EU-28, which was € 5.671 million, and by 5.9% in non-EU-28 residents, which amounted to € 2,347 million. More specifically, euro area countries' residents had travel receipts that increased by 22.4% to € 3,504 million, while EU-28 non-euro area residents recovered by 25.0% and amounted to € 2,167 million.
In particular, receipts from Germany grew by 35.2% to € 1.467 million, while receipts from France increased by 2.9% to € 465 million. Revenue from the United Kingdom also rose 1.2% to € 1,052 million. Out of the non-EU-28 countries, a decrease of 18.2% was recorded in the receipts from Russia, which amounted to 197 million, while those from the US recorded an increase of 27.0% to € 503 million .
It is reminded that in the January-July 2018 period, the travel account presented a surplus of 6.980 billion euros, compared with a surplus of 5.924 billion in the corresponding period of 2017….. / IBNA