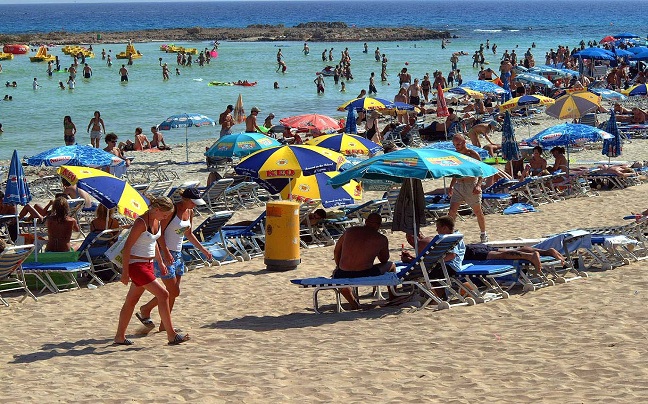 Nicosia, January 18, 2016/Independent Balkan News Agency
Tourist arrivals in the summer period of 2015 (April to October) were the best ever on record with 2,282,792 arrivals to Cyprus.
In statements to the press after a meeting of the Cabinet at the Presidential Palace, Tourism Minister Yiorgos Lakkotrypis expressed his satisfaction over the new data.
It was a very satisfactory year, with a recorded increase of 8.9% compared to 2014, he said, adding that this is reflected with approximately 220,000 more arrivals in our island.
The three months July – September (1,167,698 arrivals) were the best compared to any other three months of any year a Cyprus Tourism Organisation press release says.
September (360,899 arrivals), August (392,272 arrivals) and July (414,527 arrivals) of 2015 saw record arrivals, while historically July is the best month ever.
Compared with 2014, arrivals from the UK were up by 19.5%, from Greece by 38.2%, from Germany 29.9%, from Israel 43.3%, from Poland 49.3%, from the Ukraine 23.2%, from Austria 35.3%, from France 25.0% and from Holland 32.0%.
The Russian market which had started with very bad omens, due to the political and economic environment recorded a drop which was however limited to 17.6%.
CTO calls on the hotel industry to be more flexible and adaptable and to best use all the opportunities ahead by keeping their hotels open during the winter period as well as by offering rooms for the summer period to new tour operators who wish to be active in Cyprus.
It further assures that the hard work will continue for 2016 in order to achieve better results.
Source: CNA