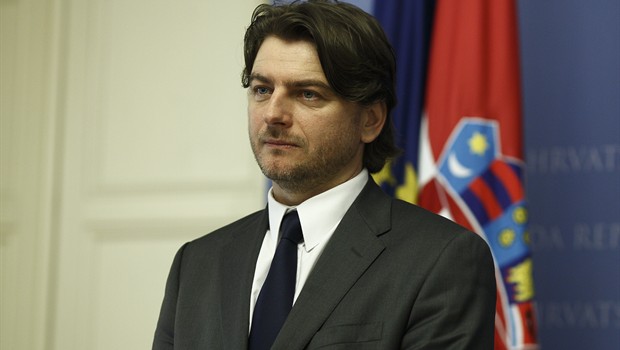 By Natasa Radic – Zagreb/Zadar
Tourism Minister Darko Lorencin in Zadar has presented the results of his department for the first seven months of this year, pointing out that the public can be satisfied with the results because the indicators of tourist arrivals and overnight stays are positive, and the increase in total revenue in the tourism sector in the first six months amounted for 6.6 percent.
For  the growth in the first seven months Minister Lorencin said they are in accordance with the predictions of the European Travel Commission. He said that after July that was very good touristwise, he expects good and satisfactory results in August, because he himself has been travelling the country to see how the things are developing. Together with the Director of the Tourist Board Meri Matesic minister Lorencin held a press conference where he said that in the first seven months there was an increase in tourist arrivals and overnight stays by 4 percent considering the foreign guests, while domestic tourists accounted for 2.4 per cent fewer arrivals and almost 4 percent fewer overnights.
The increase in revenue Lorencin explained as a result of investment and good preparation for the season with the introduction of new high-quality content and products, enabling the price increases, and that was, he said, confirmed with the talks with representatives of the hotel companies.
Tourism Minister sent a message to all potential investors in Croatian tourism saying that the investments do pay off, which is as long-term good message. This year there was a reduced VAT rate for tourism and services, that aligns with those of the countries in the region and has certainly contributed to tourism results and development.
This year's results have proven to be positive for all the Adriatic region, except for Istria, but Lorencin said it was to be expected, because Istria has continuously recorded increases in recent years. He emphasized that the region generates about 30 percent of the total Croatian tourist traffic.