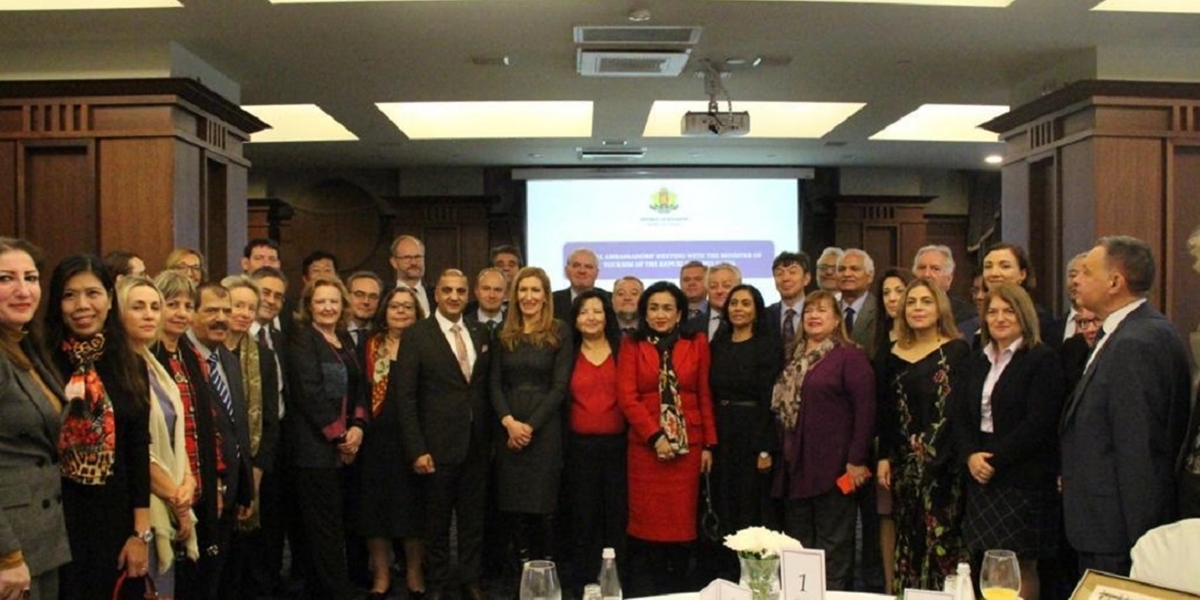 In the first 10 months of 2018, more than 8.4 million tourists visited Bulgaria, an increase of five per cent compared with the same period of 2017, while up to September 2018, revenue from foreign tourists was 3.2 billion euro, seven per cent higher than by that point in 2017.
This is according to Tourism Minister Nikolina Angelkova, who cited official statistics at a meeting on December 3 with foreign ambassadors accredited to Bulgaria.
The largest numbers of tourists visiting Bulgaria so far in 2018 were from Romania, Greece, Germany, Turkey and Russia, Angelkova said.
She said that there were more than 5.4 million foreign tourist visits to Bulgaria in summer 2018, making it the country's most successful summer season.
Angelkova said that the Ministry of Tourism was the first state administration to provide a new generation of electronic services for all the registration services it provides under the Tourism Act. This set of services, available 24 hours seven days a week, came online on December 1.
She reiterated a major challenge for Bulgaria's tourism industry, the training and qualification of sufficient staff.
Among the short-term measures to overcome this deficit, more than 7700 seasonal workers in tourism were hired from third countries this past summer – double compared to the previous summer. Similar steps would be taken for the winter season, Angelkova said.
Of the ministry's efforts to promote tourism, she said that following the success of the originally created eight cultural and historical destinations, the tourist administration together with the industry and municipalities developed 12 wine-culinary and seven spa destinations, which were widely discussed at round tables in the country.
"Next year, we are planning to develop destinations that will promote pilgrimage tourism," she said.
The ministry is working together with 11 countries in the region to create a common Balkan route that will attract not only tourists from Europe but also from afar./IBNA