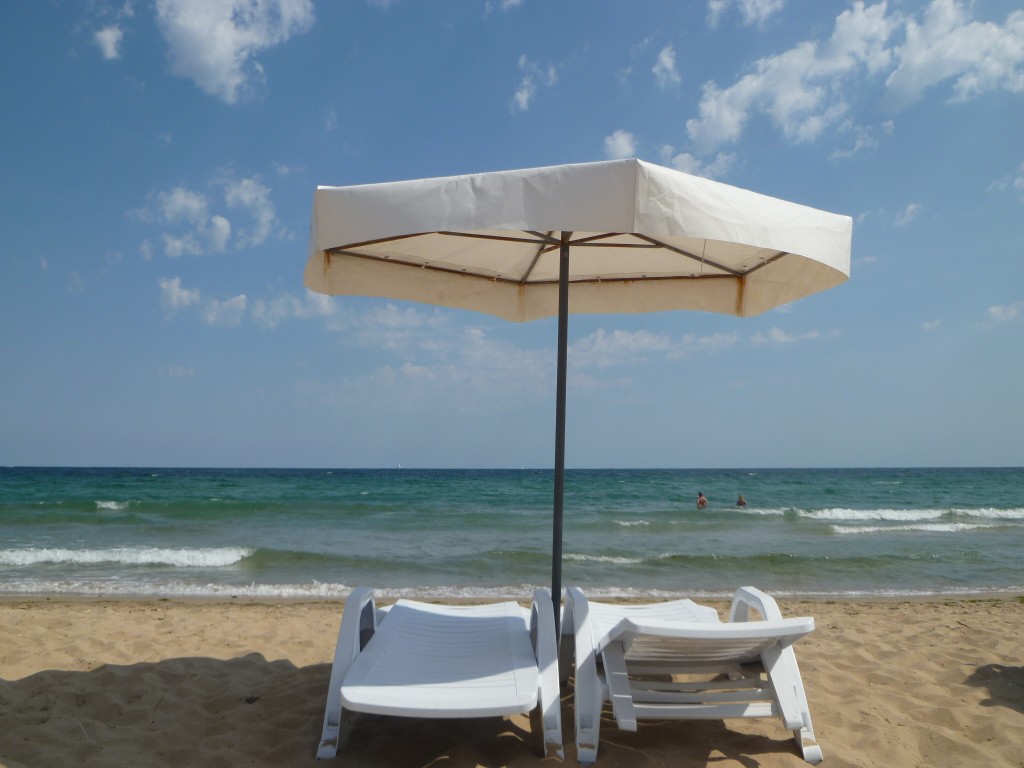 Sofia, June 6, 2016/Independent Balkan News Agency
By Clive Leviev-Sawyer of The Sofia Globe
Greece has its troubles – economic woes and the refugee crisis among them – and now insult has been added to injury by Bulgaria's Tourism Minister offering her arguments as to why she thinks her country's beaches are better than those of the southern neighbour.
Skeptics might suggest, however, that Greece's tourism industry and those who benefit from its coastal and island attractions need not worry too much that tourists will defect, persuaded by the arguments of Nikolina Angelkova.
Her comments come, of course, against a background including the fact that many Bulgarians have for some years been opting to take their summer holidays in Greece rather than at Bulgaria's Black Sea coast.
"The beach umbrellas and chaise longues in Greece are free, but the beaches there do not 'full service'," was Angelkova's opening argument, in which she said that there is "no water rescue, no medical care, cleaning is not subject to the same requirements as we have, and they require you to order things", the latter an apparent reference to ordering drinks and food.
She said that the concept of categorising beaches put forward by her ministry would lead to a drastic reduction in the price of umbrellas and lounge chairs.
Bulgarian-language website Mediapool, reported Angelkova's comments, pointed out that in Greece, holidaymakers paying a euro or two for a coffee, for example, got to use umbrellas and chaise longues all day, and very often were given complimentary mineral water.
The website added that in Greece, beaches are too numerous to get overcrowded and the area set aside for free-of-charge access is generally much larger than that set aside for sunbeds.
By contrast, in Bulgaria, the price of a beach umbrella rental starts at five leva (about 2.50 euro) and reaches "VIP levels" and, Mediapool added, the free-of-charge zone "is clustered mostly around the cement for the showers at the bottom of the avenue".
Angelkova's second argument, perhaps surprisingly, was that Bulgarian beach water bathing quality was better than that in Greece.
"Of 94 samples, 67 showed excellent water quality, much better than in Greece," she said.
She said that this week, the first samples showed that the water is clean," Angelkova said, going on to emphasise that this included Lozenets, a beach on the southern Bulgarian Black Sea coast. She referred to "speculation" about the water quality at Lozenets.
"Speculation" may be an odd choice of word in this case, given that the findings of the European Environment Agency's annual EU water quality report showed that the water at Lozenets had failed to meet the mandatory values for the EU.
According to Angelkova, the first samples that the regional health inspectorate had taken on Friday "showed that the water (in Lozenets) is absolutely clean".
Mediapool mused that Angelkova appeared to have at her disposal data on the purity of water at the thousands of Greek beaches, "which is impressive," the website noted with a vaguely sardonic tone.
Greece has 430 officially certified Blue Flag beaches. Bulgaria has 11.
The Blue Flag is a certification by the Foundation for Environmental Education (FEE) that a beach, marina or sustainable boating tourism operator meets its stringent standards. FEE's Blue Flag criteria include standards for water quality, safety, environmental education and information, the provision of services and general environmental management criteria.
Photo: Clive Leviev-Sawyer