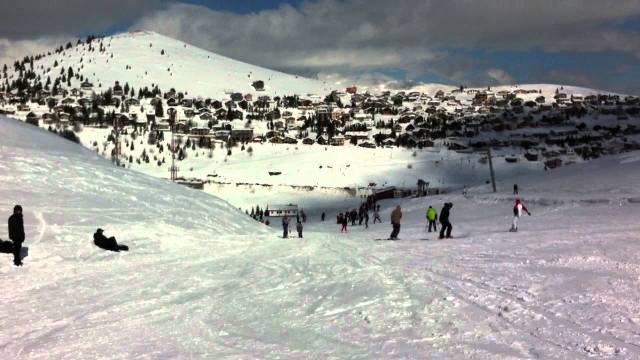 In spite of the crisis and the lack of political and economic instability, last year there was a growth of the number of foreign tourists in FYROM. According to the Institute of Statistics, the number of tourists that visited the country last year was 5% bigger than in 2015.
According to official statistics, last year the country was visited by over 2,5 million tourists. According to the Ministry of Economy, the month of June had the highest number of tourists or 8,5% more than the same period last year. The most visited sites are cultural heritage sites and mountain tourist resorts.
"Tourist packages are different. For example, cultural heritage and natural sites are constantly visited, but summer and winter tourism are the most important ones", said Sauket Hazari, state advisor for tourism at the Ministry of Economy.
Tour operators say that the number of tourists is similar to the recent years. Asim Megedovic, tour operator, says that there has been good cooperation between tourist agencies and hotels during the summer season.
"The summer season was very busy. However, we strengthened tourist capacities and improved cooperation between agencies and hotels", says Asim Megedovic for IBNA.
But the Association of Hotels and Tourism says that results are not positive, because the political crisis has lowered the number of foreign tourists. This association is hoping for the new government to be formed soon and for political and economic stability to be restored in the country.
Slave Siracevski, vice chairman of this association says that unfair competition in tourism is one of the biggest problems that must be addressed by the next government.
"Many foreign operators do not book through agencies, but organize the tours themselves. They do not even use local guides. In Macedonia there are accommodation premises which have not been declared and are rented out to foreign guests, in order to evade taxes", Siracevski said. /balkaneu.com/