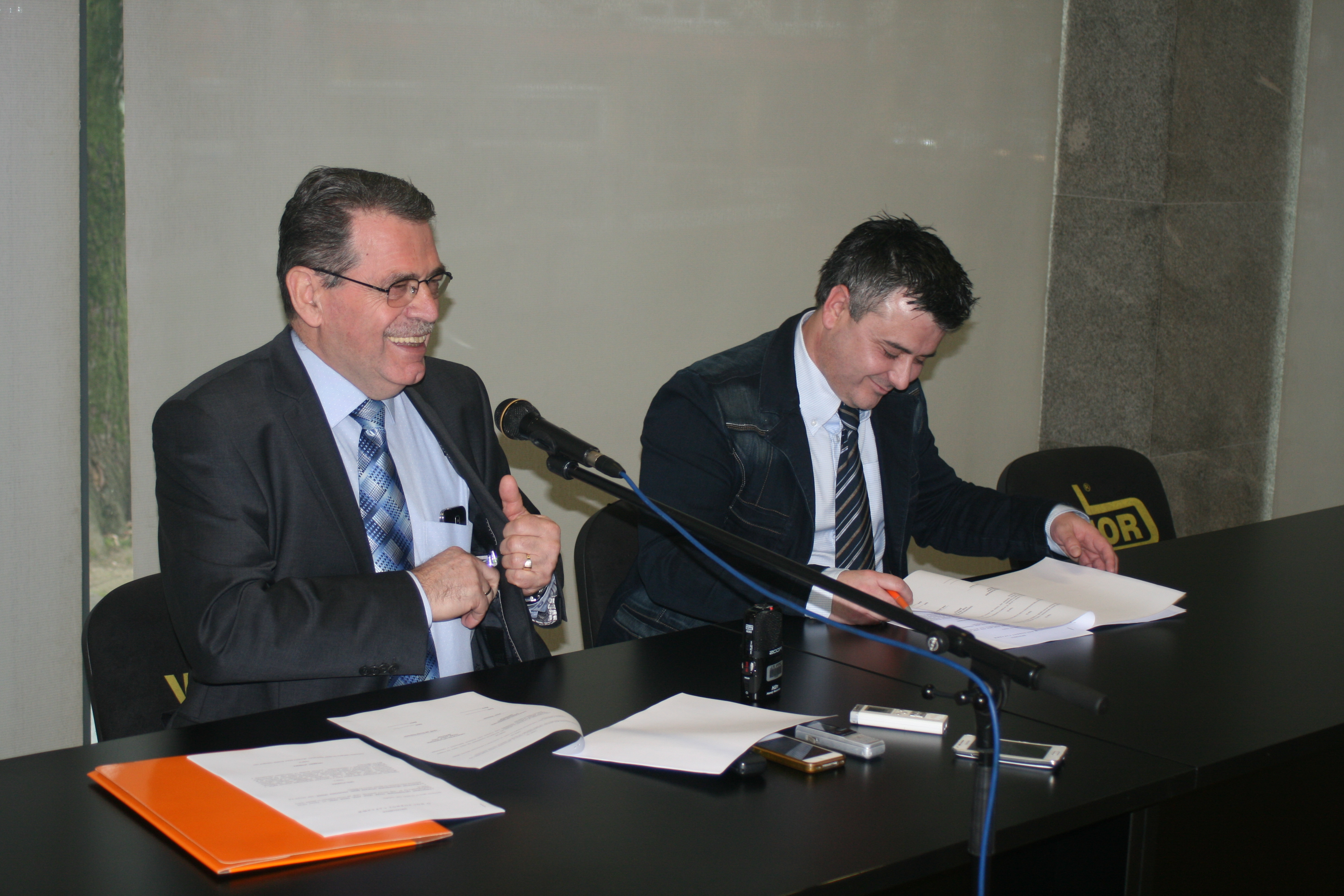 Banja Luka, December 17, 2015/Independent Balkan News Agency
By Mladen Dragojlovic
Director of the Tourist Organization of Banja Luka, Ostoja Barasin, and Deputy Director of Tourist organization of city of Vrbas in Serbia, Ivan Kovljen, signed on Thursday in Banja Luka the cooperation protocol which should act as an initial document that will produce concrete forms of cooperation between tourism of the two cities in the future.
The protocol on cooperation is the result of many years of successful cooperation and opens up further possibilities for the joint presentation on foreign markets.
"Tourism represents the branch which sells experience but also is interesting from the standpoint of the economy. Separate from other economic branches, it is the only export product that does not require to be transported to the customer and all the work is done practically on the doorstep", Barasin said.
He added that in a time of global economic crisis, tourism has shown a full vitality and recorded a serious growth. Barasin pointed out that, according to statistical data, the same trend was observed in the region.
He added that an increase in the number of tourists was recorded in Banja Luka. It is the result of the fact that the city has been investing in tourist facilities for a long time and now the time has come to rip the rewards.
"We put all tourist facilities into full operation, and investors can expect that their investments will be returned. Indicators of successful tourist season in Banja Luka represents also a signal to future investors that the investment in this area is safe and that it is worth to invest in tourism", Barašin stressed.
Kovljen said to the media after the signing of the protocol, that he is sure that this is just the first step and that cooperation will expand in the future.
"We know that possibilities for cooperation are numerous in various fields. For us in Tourist organization in Vrbas is very important that we will cooperate with experienced staff in Banja Luka and the Republic of Srpska tourist organizations, because they are examples of good practice in tourism", Kovljen said.
The protocol will bring an intensification of regional cooperation in order to make joint tourist offers, which will have a promotional campaign. Barasin said that Banja Luka has a similar cooperation with several cities in the region and they are now joined by Vrbas. Symbolically, this city have a same name as the river which flows through Banja Luka.
In the delegation of Vrbas were the Mayor Bratislav Kazić, his deputy Milan Glusac, deputy director of the Tourist Organization of Vrbas, Ivan Kovljen, museum curator Boro Vojinovic and others.