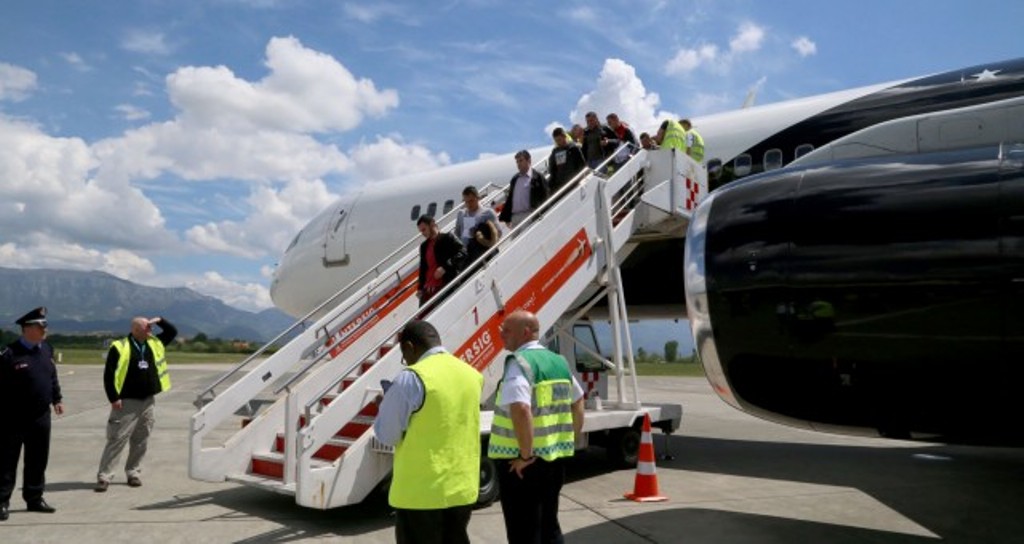 The strengthening of rules for Albanian nationals who travel in the Schengen territory, enacted through a special order issued by the General Police Directorate on 1 August, has registered the first Albanians who were stopped on the border.
In total, authorities have stopped 55 people. 39 of them have been stopped at the Rinas airport and 16 of them have been stopped in other border crossing points.
"These citizens have been refused based on the extra measures introduced by the Police Commissioner at the beginning of August", State Police has declared.
Meanwhile, the order in question includes particular measures which aim at preventing asylum requests by Albanian nationals. Under this order, every Albanian who crosses the border must reveal the exact address where he will be accommodated, accompanied by the invitation of the person welcoming him and the contact details of the latter. According to these measures, the person who is travelling must also have booked a return ticket to Albania. The last point relates to financial coverage during the stay in the Schengen country that the person will visit. The person must possess 50 euros for each day of stay when submitting a hotel booking and 100 euros for each day when the Albanian citizen doesn't submit a hotel booking on the border. /balkaneu.com/