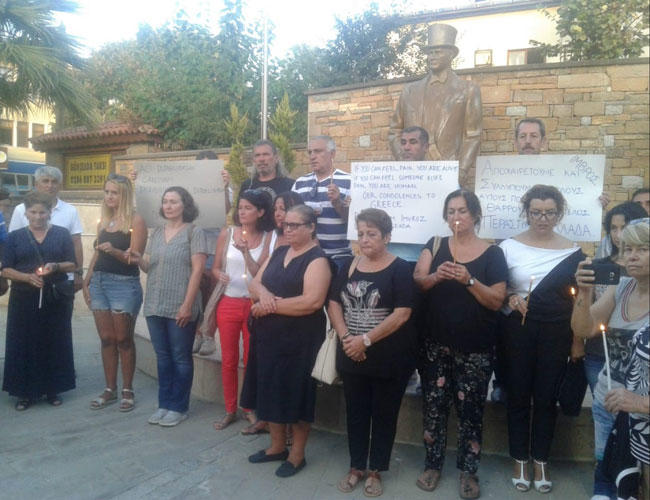 The pain of one is also shared by the other, the neighbour, the friend, the relative…
For yet another time in their long -and often shared history- Greeks and Turks become one and support each other. Now, Greece mourns its victims from the wildfires at the beginning of the week -with many more to be discovered as rescuers keep looking in the debris and inside the sea where according to survivors' accounts people might have drowned- and Turks are there to hold hands or offer sympathy at the very least.
In such an act of comfort, in an effort to offer Greeks solace, Turks and Greeks living in Turkey's northwestern Çanakkale province on July 25 prayed for the victims of the wildfires in Attica due to which, up to this moment that this piece is being written 82 people have died whereas nearly 190 have been injured. Over 10 of them are in critical condition.
Locals in the Gökçeada district (Imvros) gathered at a ceremony carrying banners in Turkish, Greek, and English saying, "We share your pain".
Immediately after the tragedy had occurred, the Turkish President Recep Tayyip Erdoğan spoke with Greek Premier Alexis Tsipras over the phone, expressing his "deep sorrow" and offering him help, Anadolu news agency reads.
It is added that Turkey's head conveyed his condolences to Tsipras on the loss of lives and wished a speedy recovery to the injured…. / IBNA