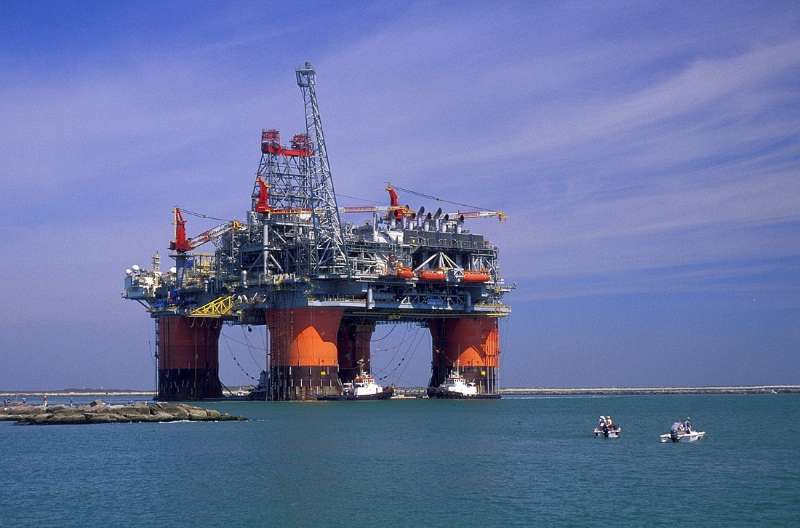 Sofia, December 16, 2014/ Independent Balkan News Agency
By Clive Leviev Sawyer of the Sofia Globe
A consortium led by French oil firm Total has said that it would delay the start of drilling gas wells on Bulgaria's Black Sea shelf, reports in Bulgarian media said on December 16.
Falling oil prices on global markets have prompted a review of corporate budgets, mass-circulation daily Trud quoted Total E&P Bulgaria managing director Xavier Faugeras as saying. Faugeras said that Total had no intention of abandoning the project and that the delay would give the consortium more time to evaluate its preliminary geological findings.
Total, alongside Austria's OMV and Spain's Repsol, were awarded the exploration licence for the Khan Asparoukh 1-21 block, covering 14 400 sq km, in 2012. Since then, the consortium has focused on exploration activities and had planned to begin drilling in mid-2015, but has now decided to postpone such activities until early 2016.
The delay could also lead to the postponement of exploration, which, Bulgarian authorities had hoped, could start as soon as 2018. It could also prove a bad omen for the Bulgarian Government's plans to issue exploration licences for two other blocks on its Black Sea shelf, Silistar and Teres, the tenders for which were announced earlier this month, news website Mediapool.bg said.
The size of potential gas reserves in the Khan Asparoukh block remains uncertain, but Romania estimates gas reserves ranging from 40 billion to 80 billion cubic metres in its own Black Sea shelf across the border from the Khan Asparouh block, currently being explored by OMV and ExxonMobil.
Bulgaria hopes that its own Black Sea shelf will hold comparable amounts – should those hopes are proven true, it would go a long way towards ensuring Bulgaria's energy independence, Bulgarian officials have said.
Bulgaria currently buys almost 90 per cent of its gas from Russia and its hopes of securing an alternative source of gas via the Nabucco pipeline were dashed when the developers of the Shah Deniz 2 gas field in Azerbaijan opted for a different route – using the Trans-Anatolian Pipeline (TANAP) and then the Trans-Adriatic Pipeline (TAP) to ship gas to Italy – although Bulgaria did sign a deal to buy one billion cubic metres of gas from Shah Deniz last year.
Bulgaria is also heavily reliant on the Ukrainian transit route and the ongoing stand-off between Moscow and Kyiv has led to fears that Bulgaria could see a new disruption in gas supplies this winter – similar to those experienced in 2006 and 2009.
Officials in Sofia had hoped that the alternative route offered by Russia – the South Stream pipeline meant to bypass Ukraine – would offer security of supplies, but Bulgaria's unwillingness to breach EU regulations requiring the separation of gas trading and gas shipping activities have prompted Russian president Vladimir Putin to announce the cancellation of South Stream during a visit to Ankara on December 1. In a bid to revive the pipeline project, Bulgaria has offered the European Commission to build a gas hub on its territory, suggesting that Russia only build the offshore stretch of South Stream under the Black Sea.