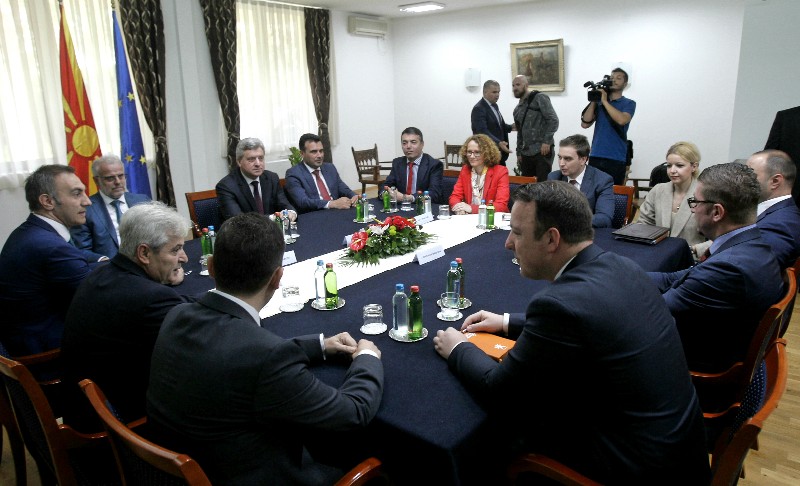 Prime Minister Zoran Zaev has initiated a leaders' meeting, set to take place Saturday in Skopje, to brief President Gjorge Ivanov and the party leaders about the details of his talks with the Greek PM  and to discuss the possibility for a name solution acceptable for both countries.
Speaking to reporters on Friday, Zaev said he would respect the order and brief the President first, followed by the opposition leader, the leader of the largest Albanian party and the Parliament Speaker about the details of the name talks.
"We have an opportunity to reach a consensus on such an important issue. We will share the conclusions with the public right after the leaders' meeting," Zaev said.
In the past couple of days, several media have reported that government had put forward a new name proposal, namely 'Republic of Ilinden Macedonia.' Yesterday, the government neither confirmed nor denied the news/ IBNA
Photo: Boris Grdanoski/ ΙΒΝΑ