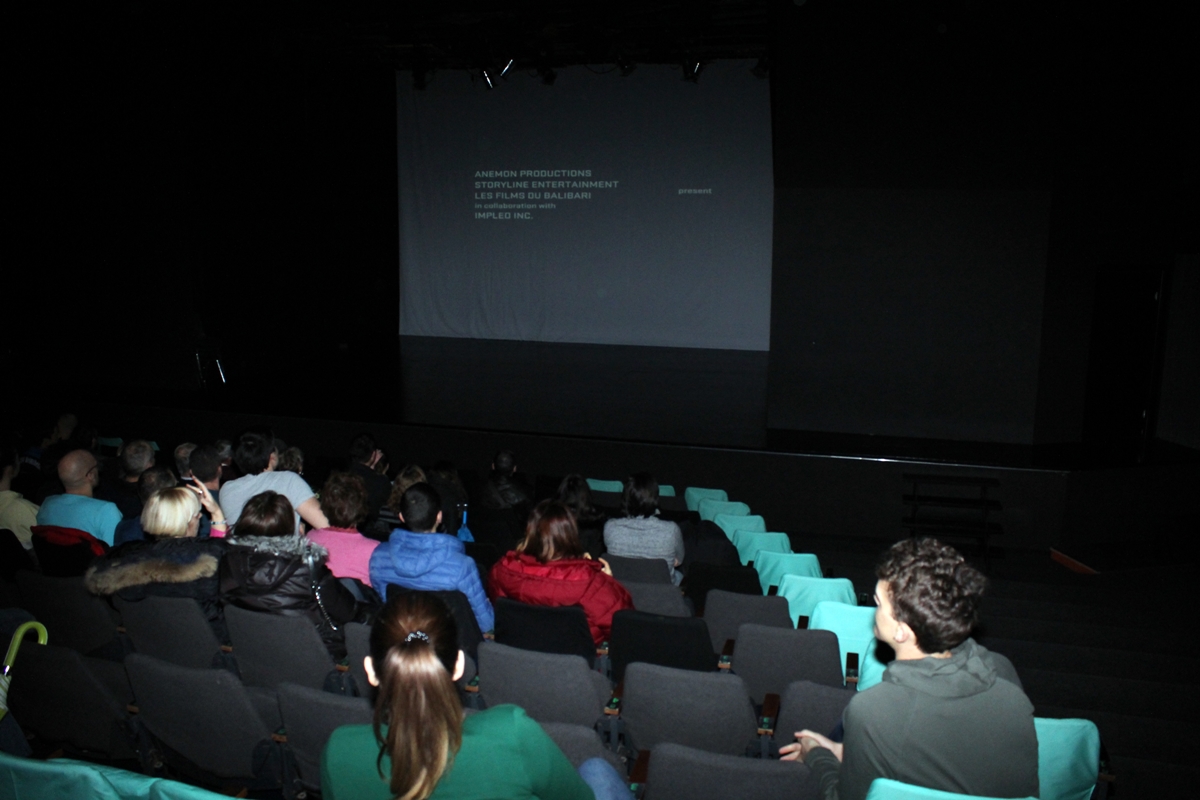 Two high professionally produced documentary movies reach the Banja Luka public in two days of mini festival about the people who achieved extraordinary results in life. The first screening, on Tuesday night in City theatre "Jazavac", attracted a small number of viewers but, as the organizers said, it is a signal that there are citizens who are interested in documentaries.
"This is the signal for us to continue to work and to bring the highest production of this kind of movies closer to our public. Presentations are part of the project "Moving Docs" which is the network of European promoters of documentary movies in a creative manner", said for IBNA the organizer of the event, Nevena Milasinovic.
She added that the presentations will continue in the future in order to strir up the interest of citizens for this kind of art, since it is fast spreading worldwide. Milasinovic said the plan is for presentations to continue in other cities in RS and BiH.
The first movie presented was "Dolphin man", the story about free diver, Jacques Mayol, his life and his greatest passion – to dive free in the ocean 100 meters deep. But, it is not just about his wish to break the borders of the limits of endurance of the human body. It is a movie about life and death, human connections with nature and yoga, dreams and the wish for their fulfilment. The director of the movie is Lefteris Charitos and narrator is Jean-Marc Barr, the actor who famously portrayed Mayol in the Luc Besson movie "The Big Blue".
"The film weaves together rare film archive from the 1950s onwards, with stunning contemporary underwater photography, to discover how the 'dolphin man' revolutionized free-diving and brought a new consciousness to our relationship with the sea and our inner-selves", says the official internet page of this extraordinary movie.
On Wednesday evening, Banja Luka public will be able to see the movie "Ultra", a creative documentary about people who dedicate their lives to running, in order to compete in this radical journey.
According to the official internet page, the movie follows them as they confront extreme hardship and surpass the limits of their strength, both in their body and their mind. Whether running to escape from their everyday life, to challenge ageing or to seek the supernatural, every runner gets a taste of immortality and experiences his own mortality.
"Balazs Simonyi is not just the director of the film, but one of these runners. He finished successfully many ultra races, especially Spartathlon 4 times in a row (2013-2016). Actually, he never gave up any races", reads the story on the web page.
After the screening, the publc was able to participate in the short discussion about the movie and its topic…/IBNA