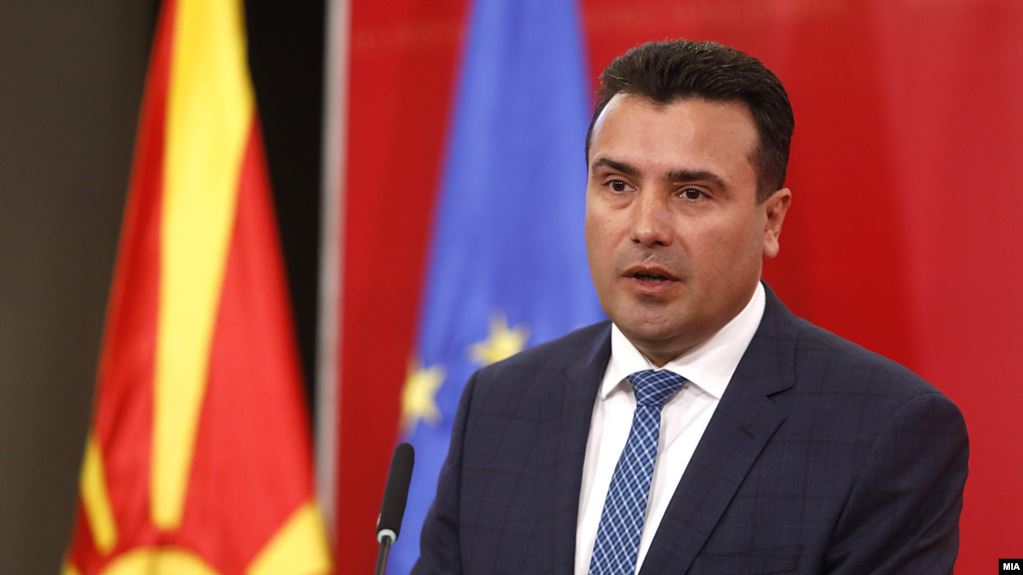 Prime Minister Zoran Zaev thinks it is too early to talk about who will lead the technical government that will lead the country to early parliamentary elections.
The technical government, as he announced, will probably be formed on January 3, 2020. The prime minister says the country is committed to implementing economic reforms, which, as Zaev pointed out, will mean raising standards for citizens.
Zaev says he will run again for prime minister. He has even publicly called for a new mandate to continue reforms.
Τhe names of those who could replace Zaev in the post of prime minister have began circulating in the local media. Among them are Interior Minister Oliver Spasovski and SDSM Secretary General Ljupco Nikolovski.  VMRO-DPMNE leader Hristijan Mickoski stressed that his party will be part of the technical government and winner of the 12 April elections.
"We have a new reality, we will have a technical government and on April 12 we will have a new election winner", VMRO-DPMNE leader Hristijan Mickoski said./IBNA