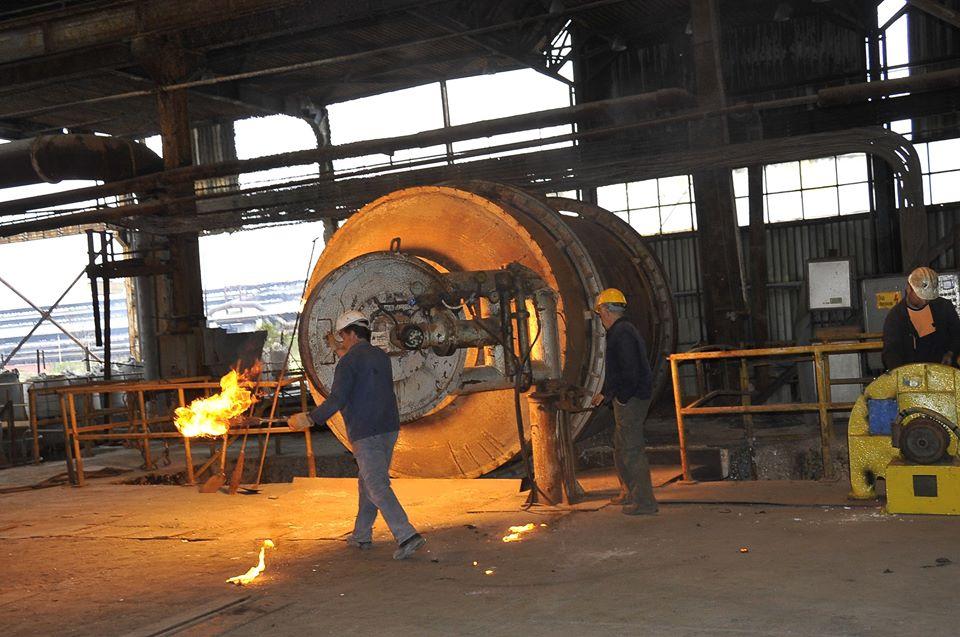 By Adnan Prekic – Podgorica
In the large furnaces of the Aluminum Plant in Podgorica three thousand kilograms of confiscated drugs went up in smoke. Drugs that had been confiscated in the past few years, were burned in the presence of journalists and leading people of the Montenegrin police. Most of the drugs that were burned was skunk and marijuana but there were also 13 kilograms of heroin.
While in furnaces that were once used to melt aluminum the confiscated drugs were burning, the Minister of Internal Affairs, Rasko Konjevic, told reporters that 30% more drugs were confiscated in 2013 compared to the year before. The three tons of destroyed drugs, he argued, is a confirmation that the police worked hard to suppress drug trafficking. The minister said that during 2013 the Montenegrin police participated in a number of operational activities at an international level, which also resulted in suppressing drug trafficking and that in 2013 alone 1500 kilograms of the drug were seized.
European Centre for Drugs and Addictions, an EU institutions specialized in monitoring the fight against drugs in their reports alleged that Montenegro is a transit area for smuggling of almost all kinds of drugs. The report states that the country itself has an internal market where the drug is not hard to come by and that there is a significant number of treated drug addicts, compared to the size of the Montenegrin population. The so-called "Balkan route" for smuggling drugs is used for heroin trafficking from Afghanistan, which through Turkey, then usually Albania and Kosovo, and then Montenegro, is transported to Europe. Operative findings showed that most of the heroin market finishes at the Scandinavian countries, Germany, Belgium, Italy and the Netherlands. Still, the most smuggled drug is marijuana from Albania via Montenegro, which is then transferred to Western Europe.
On the market of Montenegro one can find almost all psychoactive substances. Cannabis, heroin, cocaine, LSD, ecstasy and skunk. Drugs in Montenegro are relatively easy to come by, since Montenegro is reported in all relevant international agencies as a transit point for drug smuggling. Since 2007 Montenegro has been part of the European research on drug use among young people. Compared to Europe, young people in Montenegro use less drugs. The most commonly used drug is marijuana, with about 5% of young people in Montenegro saying that they use this type of drug.