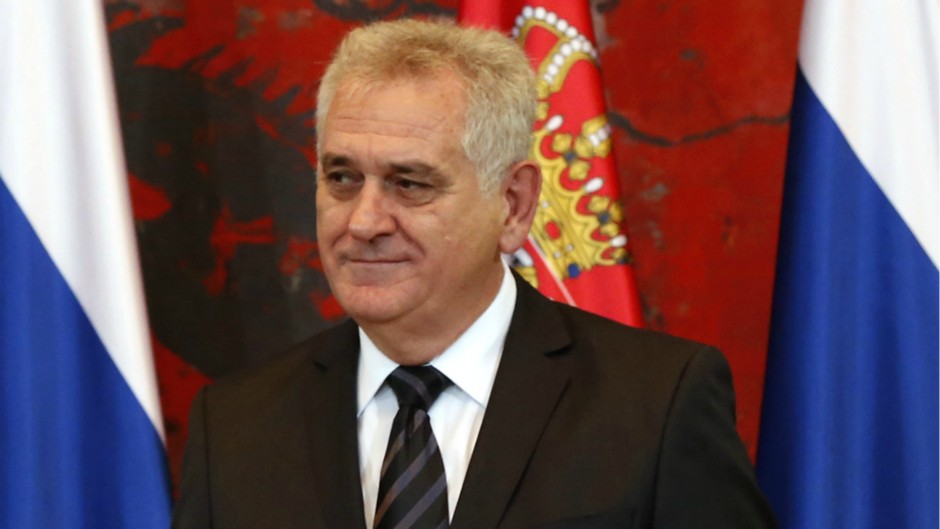 Serbian president Tomislav Nikolic revealed that he plans to submit his request for retiring on May 31. At the same time Nikolic explained this would not mean his farewell from politics; he added he did not decide nor "made a deal" – probably with prime minister Aleksandar Vucic – after his term expires this spring.
In February Nikolic shocked Vucic after announcing that he would run for a second term despite ruling Serbian Progressive Party's decision to nominate current premier. However, the incumbent president gave up within days claiming he has made a deal with Vucic "in the interest of stability".
"I have fulfilled all preconditions for retirement, but I'm still on my current position. I will submit my request (for retirement) as early as May 31, immediately after my term expires. I am 65 years old, I have been working my whole life – for 45 years – except when I was in the army", Nikolic told Kurir daily.
When asked whether his retirement means that he would quit politics, president answered negatively but refrained from "revealing his plans".
Kurir recalls that former Serbian presidents have no reason to be worried considering their financial situation. Nikolic will have a pension of at least 104,000 dinars (approximately 840 EUR), which is some 80 percents of his current salary.
"When his term expires he will be able to enjoy his privileges, unless he makes an agreement to take some other position", Kurir stated, recalling that Nikolic will have the right to have his own office, adviser, secretary… In accordance with the law, the president has the right to full salary up to six months after leaving the office; this period can be extended up to a year./IBNA