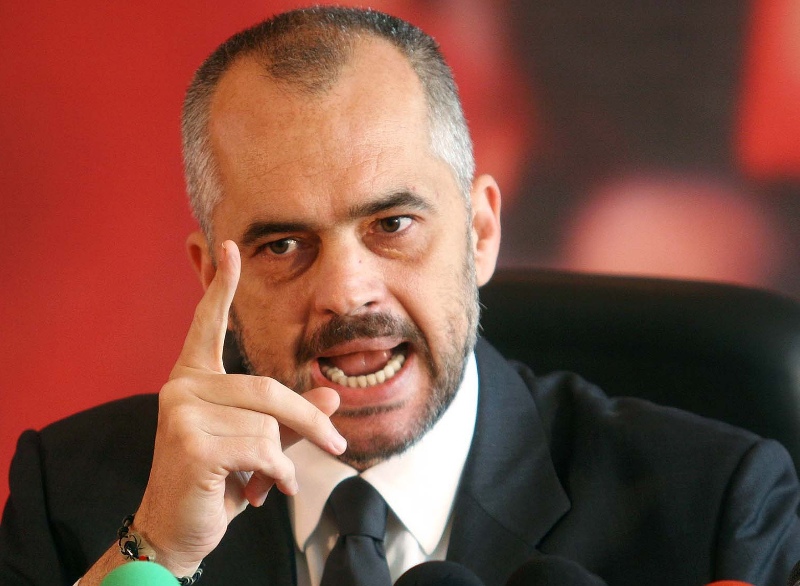 IBNA OP-ED/"Albania today is the most problematic country as far as the collection and treatment of wastes is concerned in the entire map of Europe. There are only two categories of countries which import wastes: either countries with maximum standards which allow themselves to import the most dangerous wastes because they have all the capacities to control and treat these kinds of wastes or countries with the lowest standards of control and processing. There is only one reason why the mafia addresses to countries like Albania to send wastes and there is only one reason why governments of countries such as Albania give the green light to the import of wastes"
By Edi Rama
Prime Minister of the Republic of Albania
Albania is suffering from wastes. Albania today is the most problematic country as far as the collection and treatment of wastes is concerned in the entire map of Europe. Albania doesn't guarantee any European standards as far as treatment of wastes is concerned. It's clear that Albania, cannot import any more wastes from abroad today or tomorrow.
There is only one reason why mafia addresses countries like Albania to send wastes and there is only one reason why the governments of countries such as Albania, weak in standards and unable to control standards in their borders, give the green light to the import of wastes.
The reason is simple: extraordinary financial interests which relate to the disgrace of nations which suffer in the absence of governments and states which serve to the interests of their nations.
There are only two categories of countries which import wastes: either countries with maximum standards and guarantees which allow themselves to import the most dangerous wastes because they have all the capacities to control and treat these kinds of wastes or countries with the lowest standards of control and processing.
Unfortunately, Albania that we inherit falls into both of these categories. The first thing and the best thing that we could to for the ruined Albania that we inherit is to stop the import of any kind of waste.
Wastes in Albania will never enter the country until the day when Albania will be able to select, divide, gather and process the wastes that it produces. After this, another era may come, but until that day, we have no other choice to respect the people to the end, to respect the health of every citizen and to respect our public and national interest. No more wastes will enter the borders of the Republic of Albania.
This is where recovery starts along with the recovery of the reorganization of this country, with an entirely new policy on environment, on wastes and pollution.
Certainly, the path to go where citizens and this country deserve to go, as a country which God or nature has given rare beauties, is a long path and not a short one.
It's a path which I'm convinced that this majority and this government will shorten in the next four years, like the ones that have government Albania for 20 years have not been able to do and left Albania in a polluted country in all four corners, in a country where rare beauties, along with the qualities of hospitality of this people, cohabit in all four corners with wastes that do not like to anybody who visits this country.
We will remove wastes from the eyes of anybody whom we invite to enjoy the beauties and to make our industry of tourism grow.
I'm very proud that parliament has finally approved the import of wastes to Albania to be stopped. This parliament has kept a promise made to the entire Albanian public. It also puts an end to an exhaustive effort of our civil society and all emancipating factors of the Albanian society which have insisted, in spite of the many obstacles imposed by the previous government, for Albania not to be a country which imports wastes. /ibna/