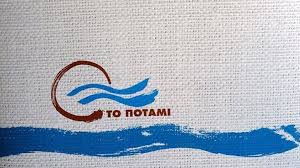 To Potami party MP, Spyros Danellis, stated on Wednesday that his party should back the government in the event that the Independent Greeks (ANEL) party decides to abandon the coalition over the FYROM name-change agreement.
Speaking to state broadcaster ERT, Danellis said To Potami should provide support on the issues of the economy and the Skopje agreement in order for the government to reach the next elections, whether these are held in May or September 2019.
The MP went on to say that some of the powers that identify themselves as progressive should replace the right-wing ANEL if necessary, on the basis of a specific policy framework, and that the center-left Movement for Change (KINAL) should do the same.
He added that SYRIZA has an opportunity in the last few months of its term in office to assume its own political characteristics without ANEL putting the brakes on.
However, Danellis ruled out any cooperation between To Potami and ANEL in a ruling coalition due to the many ideological differences separating the two parties.
It is worth noting that local media reports had previously suggested that Danellis is in talks with SYRIZA over joining the party and was widely expected to do so at some point in the future.
Danelis's comments are considered to be politically significant following recent resignations from the ANEL party, which has been plunged into crisis by the deal PM Alexis Tsipras struck with Skopje to change the name of neighboring FYROM.
The ruling majority has been reduced to 152 MPs – 145 of SYRIZA and 7 of ANEL.  However, SYRIZA is thought to be examining the possibility of attracting independent MPs to its ranks in a bid to prepare for further possible departures.
In this context, comments by Independent MP Haris Theocharis were also seen as highly significant on Wednesday. Theocharis said during a radio interview that the agreement signed with FYROM on the name issue is "within the framework of the national line, with a geographic designation."
Despite the firestorm of political reactions to consecutive ANEL MP resignations, the Prime Minister appeared unfazed earlier this week, insisting that the government majority is not at risk./IBNA