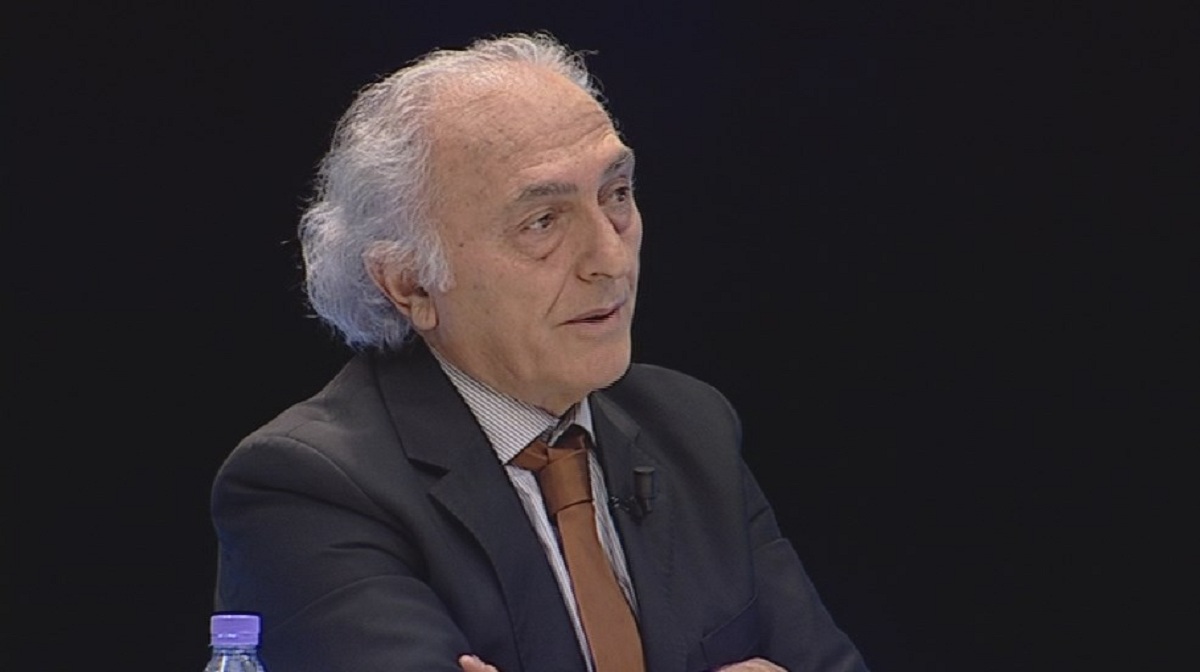 This article has been written for Albanian Free Press newspaper and www.afp.al
By Frrok Çupi
I would not want to be in Tillerson's shoes.
Rex Tillerson is the US Secretary of State. He replaced Hillary Clinton, while president Trump replaced president Obama. When they won the elections, they found a country on the brink of bankruptcy and earned the hate of the entire former Clinton-Obama administration. In Southeast Europe, the US kept the same officials.
According to US officials working in Southeast Europe and in Albania, there's no point in Mr. Tillerson's being a State Secretary.
Yesterday and today, the US ambassador in Tirana, Donald Lu issued a statement declaring that Mr. Adriatik Lllalla, former Albanian Attorney General, has been denied entry in the United States of America. Furthermore, Mr. Llalla's family is also denied entry in the US. The statement was so arrogant that it even mentioned the names of the family members.
Tomorrow, Mr. Lu may even deny me entry in the US for writing this article, but who cares?
This sort of stuff is done by ambassadors and not by the American state, not by the US Secretary of State Tillerson or by president Trump.
But, let us go back to the reason why Mr. Llalla is being denied entry in the United States:
Ambassador Lu has declared that he who has declared Llalla a persona non grata is the US State Secretary, Tillerson, under law "x, y, z" and that Mr. Lu is not responsible of this. Bullshit!
Neither Mr. Tillerson, nor Mr. Trump don't have a clue who Adriatik Llalla is. If the US president dealt  with these kinds of stupidities like the ones that Mr. Lu here refers to, then we should feel sorry for ourselves, because we are hanging all our hopes on the United States. Ambassador Lu has submitted a file to the US state writing on it "Llalla is corrupt". He comes here and pretends he's fighting corruption along with Llalla.
I cannot say that Mr. Llalla is not corrupted. I can even say that he's among those who are corrupted. But, we have a Prime Minister who has been holding on to power for the past 20 years and who has been accused of stealing. We have a government which has stolen too, we have an opposition which is also accused of corruption. But, in all of this, we hear that Mr. Llalla is the one who is "sank" us! Mr. Lu wants to conceal the true crime and point his figure toward someone insignificant, as per the requests coming from his client, the Prime Minister.
Does Mr. Lu know Mr. Tahiri, the only minister in the world and in history who is part of criminal gangs operating between the East and the West? Tahiri is free to travel to the US as of tomorrow if he wished. He can even do this with Mr. Lu to offer some money for Tillerson. Mr. Lu has been denounced by Mr. Llallaas a corrupted official in the Bankers Petroliom affair and this is the reason why the ambassador cannot forgive him.
This is why I wouldn't want to be in Tillerson's shoes. Not because he's Tillerson, but because he's surrounded by these.
I wouldn't want to be in Tillerson's shoes because the small ones or the invisible, discharge their sins on "me". Mr. Lu is said to have been involved in many affairs here in Albania, including the affair with the drugs and Tahiri, but one day he comes up and claims that his decisions were approved by Tillerson.
I wouldn't want to be in Tillerson's shoes, because:
Because here, "criminals" are appointed by Mr. Lu. Let us assume that he says that I am a "criminal", as he did for Mr. Llalla. If I was in Mr. Tillerson's shoes, I would sign the list of criminals appointed by every kind of Lu in the world. "My" crime as Tillerson would be greater. We come from a dictatorship regime where "enemies of the state" were appointed from above.
Lu and the others, Obama, Clinton and Soros belong to a world which is trying to overthrow a new order. The new order is represented by president Trump. But these are mining it by using the authority of the White House.
This is why I wouldn't want to be in Tillerson's shoes.
Note: The views expressed in this article are the author's own and do not necessarily reflect Albanian Free Press' editorial policy