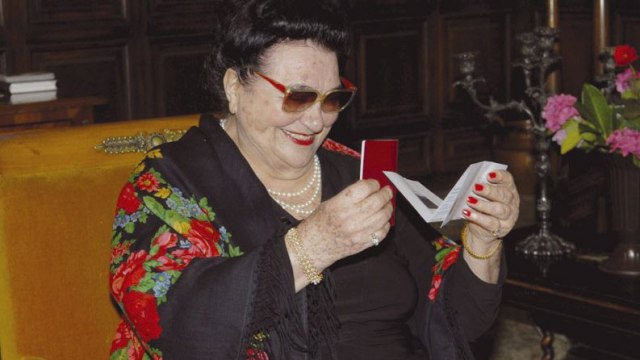 By Miloš Mitrović – Belgrade
Jovanka Broz (89), the widow of the late Yugoslav President Josip Broz Tito, which passed away on Sunday, would be buried in the House of Flowers mausoleum in Belgrade, in the premise next to the premise where her husband found his last resting place, Serbian government decided on Monday. "For a long time, Jovanka has been exposed to oppression and the correction of this historical injustices started just in recent years, in the end of her life", Prime Minister Ivica Dačić explained.
The funeral will be held on Saturday.
By such decision, Government respected the last will of Jovanka Broz. The Government has appointed the organizational committee of the funeral, which would be presided by Vice Prime Minister Rasim Ljajić. In recent years, Ljajić has been among the several officials which decided to help Jovanka Broz who lived in the ruined villa, deprived from personal assets after Tito`s death in 1980 and exposed to the prosecution of the former communist regime until it collapsed in the beginning of 90s.
Rasim Ljajić said that the government General Secretary Veljko Odalović, Transport Minister Aleksandar Antić, the representatives of the Foreign Ministry and Belgrade City officials were appointed operating the organizational committee of the funeral, as well as the relatives of Jovanka Broz.
Prime Minister Dačić said that the death of the former first lady of what used to be Yugoslavia "represented the loss of… possibly the best witness of the ex-Yugoslav history". "The government believes that the historical injustice with regard to Jovanka should be – among other things – redressed by respecting her wish to be buried next to  Tito or close to him", Dačić emphasized.
Serbian PM announced that he would make a speech at the funeral. Ljajić stressed that foreign delegations would attend the ceremony.
Jovanka Budisavljević, an ethnic Serb, was born into a farming family in what is now Croatia in 1924. She joined the anti-Nazi partisans guerrilla when she was 17, remaining with them until the end of the war in 1945. After her marriage to Tito, she spent nearly three decades as first lady. After Tito died, she was accused of plotting a coup. Jovanka lived in a state-owned villa in Belgrade, without a passport or ID; thanks to personal efforts of Ljajić and Dačić, she obtained these documents in 2009.
Jovanka Broz died from stroke at the casualty ward of the Belgrade Clinical Centre, where she was admitted in a very serious condition on August 23.