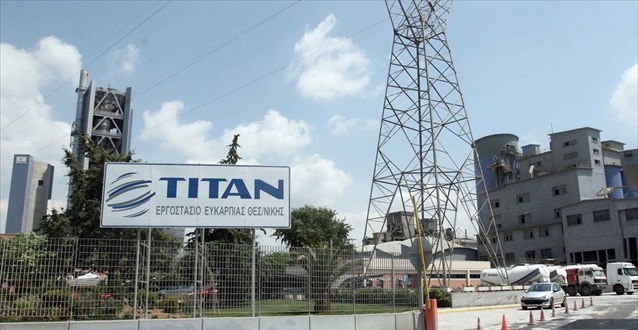 Athens, December 10, 2015/Independent Balkan News Agency
By Olga Mavrou
Titan company director Takis Kanellopoulos speaking at a conference of Institutional Investors said Greece needs only 2,5 tonnes of cement a year, a demand as  low as back in the sixties. Yet, hopefully, the demand could  rise again up to the 6-7 tonnes per year if the crisis came to an end. For the moment, the company does well, mainly  thanks to greater demand for cement in the USA and generally thanks to exports. He welcomed the fact that Standard & Poor's gave a BB evaluation, which proves that the company is evaluated separately and independently from the financial situation of the country.
The company's business in Egypt as he said are on track, the main problem there being the lack of gas, but the company is using alternative fuel, even if it costs more.
In northeastern Europe the company  does not expect a rise on demand in the near future. As for Greece, as was stated by Titan a month ago, according to Eurostat investing in households fell from 10% in 2007, to 1% in 2014, and this trend continues. In Turkey, the company Adocin (50% of which belongs to Titan) had positive  results, but the turnover was lower than last year's.