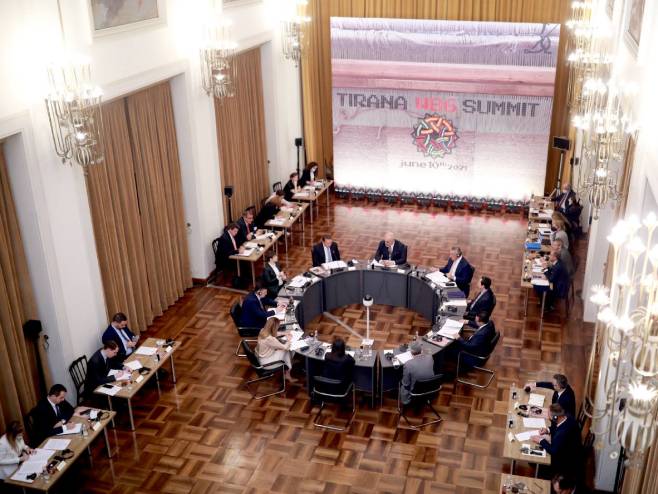 The Tirana summit of Western Balkan leaders ended on Thursday without a joint declaration after Albin Kurti made a last-minute request that the term "Republic of Kosovo" be used in the document.
According to a Tanjug Agency source, the declaration had been coordinated for days but was eventually dropped.
As Tanjug reported, Serbian PM Ana Brnabić said the summit had been more difficult than she had expected because she had tried to focus on good results and cooperation in the region while "someone else" was shifting the topics of discussions to politics.
She said the summit was a run-up to upcoming events such as the next round of the Belgrade-Priština dialogue, scheduled for June 15.
When asked if she had had an opportunity to speak with Kurti, she answered negatively but said she had engaged in an "exchange of opinions" during the summit.
"I think there were provocations there and his ideas about what regional cooperation should look like, but I think he got an adequate response and facts," Brnabić said.