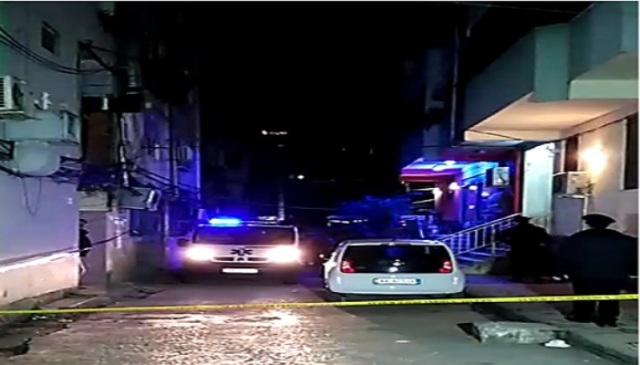 Tirana, 17 March 2016/Independent Balkan News Agency
Tirana has been shocked on Wednesday evening by three events and among them there was a murder.
Around 7 pm, in a worksite at "5 May" street, an explosion has taken place, damaging a vehicle in the worksite.
Police talks about an organized attempt, aiming not the person, but his property. The cause may relate to a conflict between the owners and the builders of the bloc which was being built where the explosion took place.
A little later, in the area of the Commune of Paris, a construction entrepreneur faced a murder attempt with fire arms, but fortunately, he only receives several wounds. Even this case was an organized attempt and the aim was the physical elimination of the businessman Lulzim Kazani.
Meanwhile, the most serious event happened inside the area of former Bloc. Around 10.15 pm, a person was shot with a muffler gun and lost his life.
The 35 year old Ajet Zeqaj has received two bullets, one of them on the head. The victim had been working for the ministry of Defence for years and then in the State Police for the anti-crime unit. The photo shows the place where Zeqaj was killed.
In the recent years, the young man had been living in France and he had been in Tirana for several days. One of his relatives, who was with him at the scene, was accompanied at the police station.
The investigations continue on all three events, but there are still no signs of the perpetrators.
A part of these crimes in Albania remain undiscovered. Experts say that two factors have an impact on this, good organizations, which leave no traces and the fact that paid hitmen are used. /ibna/