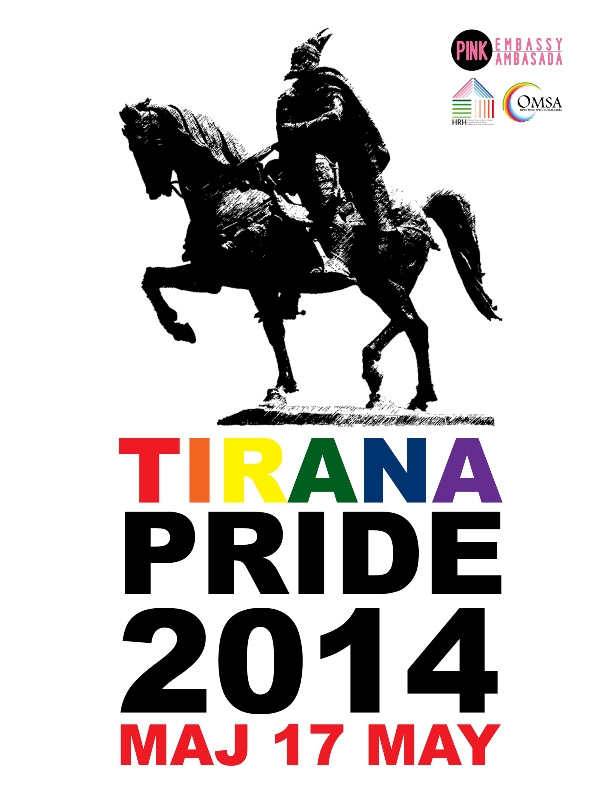 Tirana, February 7, 2014/Balkan Independent News Agency
PINK Embassy in collaboration with the Human Rights House in Albania and Open Mind Spectrum Albania -OMSA, Affiliate of Youth for Human Rights International – YHRI have decided to jointly organize the first ever LGBT Pride in Albania under the slogan: Say Yes Love!
The Pride is an event in which gathers in a march for diversity and equality the LGBT organizations, women's groups, human rights organisations, public institutions, parliamentarians and politicians, representatives of the diplomatic corps, international and LGBT partner organizations and citizens who believe in the values of equality and dignity .
Tirana Pride 2014 aims to raise the public awareness support for equal rights without discrimination for LGBT persons, their families and supporters. In many places across the world Pride events are a great social event for equality, love, elimination of discrimination and the protection of human dignity.
Tirana Pride 2014 comes after 2 years of extraordinary success of the Festival of Diversity, organized by PINK Embassy in cooperation with a large number of civil society organizations and public institutions Albanians. The Festivals have been an empowerment tool of the LGBT community in Albania, which have taken place every May 17, the International Day against homophobia and transphobia.
The first ever LGBT parade was organized into 2 November 1969, in the city of New York. Since then many things have changed in the lives of the LGBT people and their supporters around Europe and the World. Today many countries recognize civil partnership and same-sex marriage. Despite the achievements discrimination and inequality affect the lives of many LGBT people across the world. /ibna/