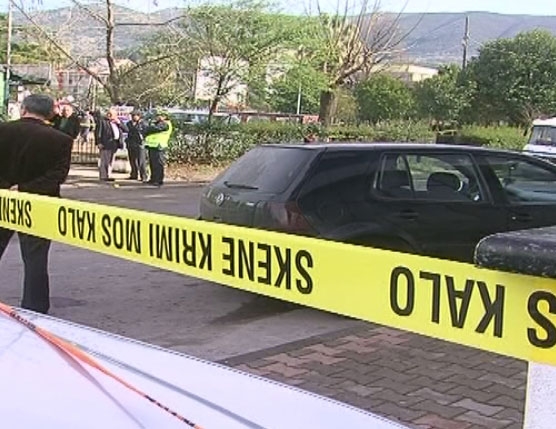 The suspect for the crime surrenders
Tirana, December 17, 2014/Independent Balkan News Agency
Two people have found death this morning in Tirana, after being shot with a fire arm.
This happened in the quarter of Selita in Tirana. The suspected perpetrator of this double murder is Flamur Ymeri.
The suspected went to the police station and declared that he killed the two people who had entered his home with the aim of robbing. The suspect said that the two people that he killed were masked and armed.
Police have found the bodies of the two people who were masked and had guns beside them.
Authorities suspect that the two young men had broken into the house of the suspect in an effort to commit a robbery and when they faced the owner of the house, they remained killed.
Authorities are expected to investigate if the weapon used by the suspect had a permit or not.
The phenomenon of violent robberies has seen a significant growth in Albania. In some cases, perpetrators have used police cars and police uniforms.
In other cases, innocent people who have been attacked in their homes, have been beaten to death.
Sociologists in Tirana say that the difficult economic situation encourage people to consume alcohol and narcotic substances, which offer an instant courage to commit serious crimes. /ibna/