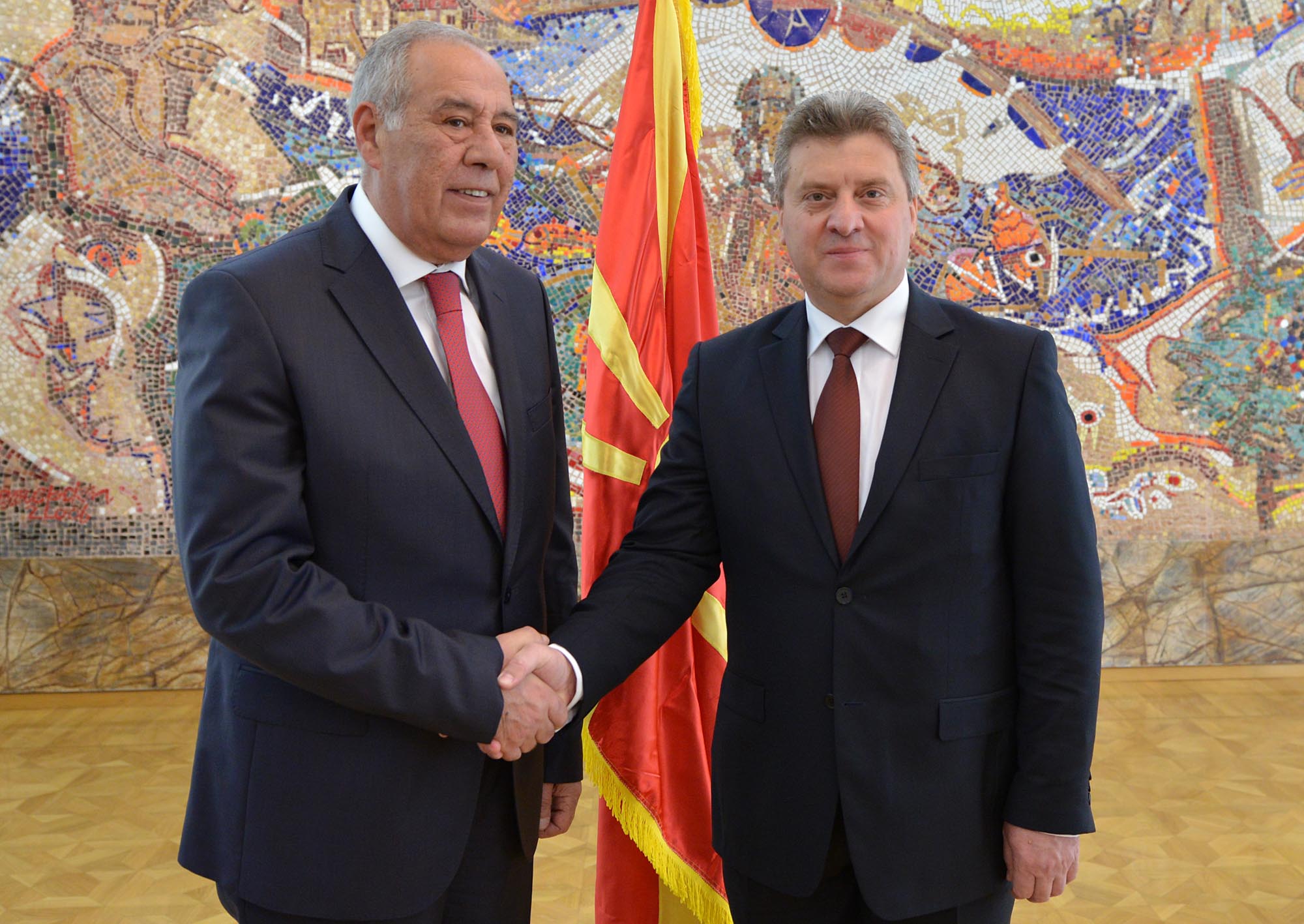 Skopje, May 30, 2014/Independent Balkan News Agency
By Naser Pajaziti
Tirana is interested to see progress in the full implementation of the Ohrid Agreement and improvement in the rights of Albanians in the former Yugoslav Republic of Macedonia.
This was the request addressed by the new ambassador of Albania, Petrit Bushati while submitting the diplomatic credentials to the president of the country, George Ivanov.
As of today, Bushati has started his first day of work as the new ambassador of Albania. "Albania is convinced that the symbol of the unity of Macedonia will be engaged furthermore to make progress in the implementation of the Ohrid Agreement which guarantees equal  and harmonic development of all communities in Macedonia, especially the Albanian population, which is an important bridge for the development of bilateral relations between Macedonia and Albania", declared Bushati.
Meanwhile, Bushati said that Albanians play a key role for the harmony and stability of the country and the region.
The president of the country, George Ivanov issued a press statement where he has informed about accepting the diplomatic credentials of the new Albanian  diplomat. Ivanov has also talked about the rights of Macedonians in Albania.
"We built a unique model of cohabitation with the highest standards in order to respect the human rights of minorities. In this context, we're constantly working to advance the position of the Macedonian nationals with an Albanian citizenship. I'm convinced that Tirana is showing the same commitment for the advancement of the position of Macedonian nationals in Albania", underlined Ivanov.
Petrit Bushati comes after a period of 6 months that Albania didn't have an ambassador to Skopje. He has also been ambassador to Sweden from 1988 to 1991, to the USA from 1997 to 2001 and ambassador to Belgrade from 2002 until 2006. /ibna/