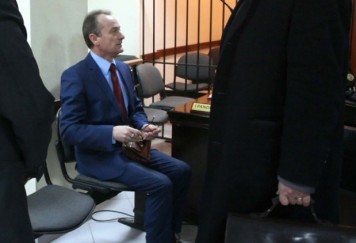 Tirana, November 27, 2014/Independent Balkan News Agency
Tirana Court has acquitted today the mayor of Vlora, Shpetim Gjika, accused of forgery of documents.
The ruling was issued today and along with the mayor of Vlora, the court also acquitted Eleni Dardha, Gentian Sherifaj, Gezim Feta and Blerdi Licaj.
The order for the demolition of two apartment blocks was also revoked, after the prosecution claimed that they were built based on forged permits and documents.
At the start of October, prosecution of Vlora demanded 4 years of imprisonment and the right to hold public offices for three years to be revoked for Shpetim Gjika.
According to the prosecution of Vlora, officials of the municipality of Vlora have forged minutes of meetings for two meetings of the Territory Regulatory Committee, during which, construction permits were given for several joint land owners and a construction company. /ibna/