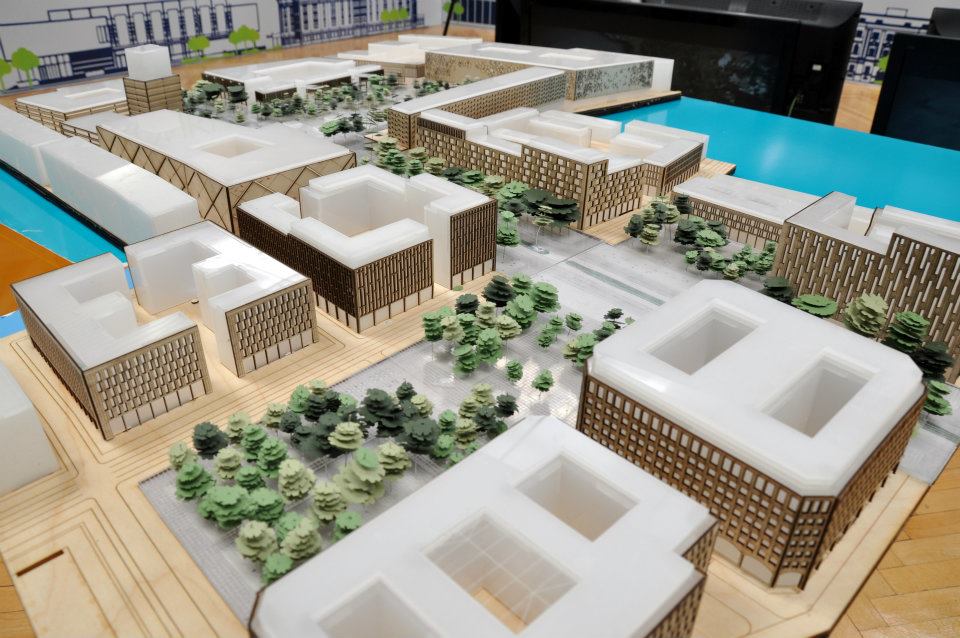 Tirana, May 28, 2013
Tirana City Hall has launched on Tuesday the international tender for the construction of the new boulevard of Tirana. The City Hall has allocated a fund of 61 million Euros for the implementation of the project of "Grimshaw Architects" studio for the expansion of the boulevard and the rehabilitation of Tirana river.
The funds have been secured by a finance agreement between the government of Albania and the Abu Dhabi Development Fund, signed on April 21, 2013, amounting to 54 million Euros and a grant allocated by the government of Qatar amounting to 7 million Euros.
The first phase of the works, which starts at the Train Station, includes a massive underground parking space. This is the first time that such parking space is built in Albania. Alongside the boulevard there will be a tramline, which will connect the multi-modal terminal of passengers with "Mother Teresa" square.
The new boulevard of Tirana will see the construction of the House of Justice, the new building of the City Hall, other public institutions, business centers, etc.
The urban area which will be affected by this project is 14 square kilometers. The implementation of this project will open new jobs, economically develop the area and increase property values.
On March 30, 2013, the contracted studio for the drafting of the master plan of this area, has delivered the final project of implementation for the northern boulevard and Tirana river. The studio was selected by an international jury. The British "Grimshaw Architects" was one of the 7 most prestigious studios of urban planning and architecture which won the project. /ibna/