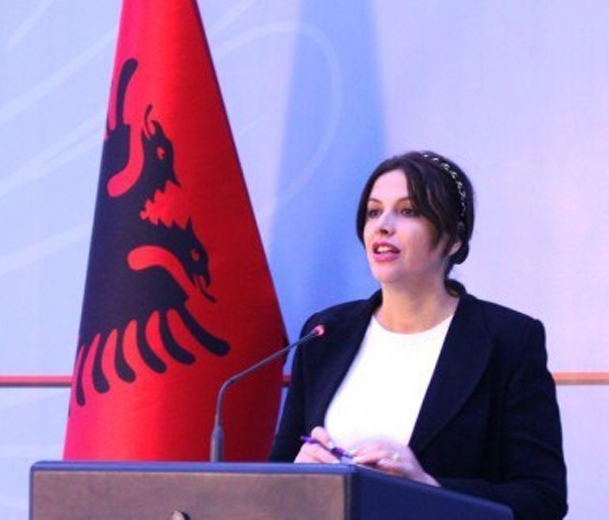 Tirana, June 11, 2014/Independent Balkan News Agency
Stories that men get their social benefits and spend them to drink or gamble have turned into urban legends in Albania. The government seems to have taken these stories seriously and has decided for social benefits to be withdrawn by women only. So, if a family consists on the husband, wife and children, the woman alone has the right to withdraw the money.
The deputy minister of Social Welfare and Youth, Genta Sula, published today (photo) the decision, following the government meeting: "Council of Ministers decided to approve a very important proposal of the Ministry of Social Welfare and Youth about the procedures, criteria and the amount of social benefit allocated for people in need. The social benefit will only be allocated to wives. This is an important measure. For the first time, the woman will be economically strengthened, because she will be the direct user of social  benefit funds. This way, we prevent abuses which have been identified in the use of these funds".
Today's decision also includes an extra fund of social benefits for those families which make sure that their children frequently attend school and their vaccination according to the official schedule.
"For the first time, those families that prove through school certificates that their children regularly attend school, will benefit an extra fund", said Sula. "This way, we will reduce the number of dropouts, which are mostly present in families that have had acute financial problems", adds she.
There will also be an extra fund if the vaccination file is submitted. If families vaccinate their children, they benefit an extra fund.
The extra fund will benefit around 83 thousand children who are part of the families benefiting social allowance.
Number of beneficiaries significantly drops
Minister of Social Welfare and Youth, Erion Veliaj says that as opposed to 106 thousand families which benefited social allowance 9 months ago, their number today is 86 thousand. "We have reduced the number by almost 20%, clearing the scheme from abusers and by introducing the digitalization concept in three pilot districts. Now, some people don't dare to abuse, because they are scared that the computer might identify them", says Veliaj.
He says that the digitalization of the scheme discourages people, who in other circumstances would abuse.
Social benefits that the state gives for the poor families and unemployed people is around 20 Euros per person and no more than 56 Euros per family. This is insignificant and doesn't even meet minimum needs for the poor. Albania still doesn't have an official minimum standard of living, but in order to meet their basic needs, people need no less than 300 Euros a month. /ibna/