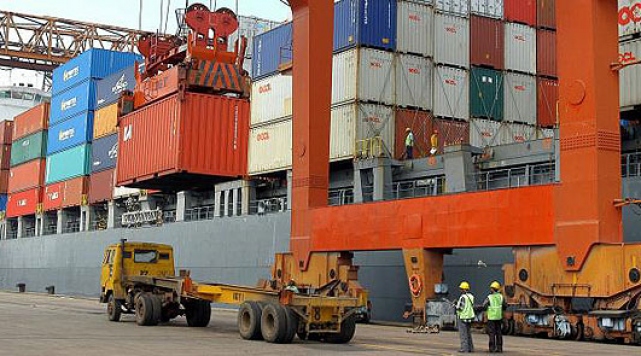 The largest percentile increase was with Iran
By Manolis Kostidis – Ankara
Figures show an impressive increase in Turkey's exports, since last October the turkish economy broke the all time record for exports!
In October 2014 exports increased by 6.4% compared to October 2013 and reached the impressive figure of 12 .6 billion dollars.
According to data released by the Turkish Exporters Union, exports in January-October 2014 increased by 5.4% compared to the same period of 2013 and reached 158.5 billion dollars.
Sixty percent of the exported goods are industrial, and the largest share in this category holds the automotive sector with 13.6%.
The largest increase was recorded in the transactions with Iran (75% increase).
In October 2013 the first 5 countries in the list of countries, to which turkish products are exported, were Germany 1.2 billion dollars (up 11.2%), the United Kingdom 834 million dollars (up 6.4%), Italy, 555 million dollars (9%), the US 504 million dollars (up 26.9%) and Iraq 490 million dollars (22.6% reduction).
Exports to Iraq, mainly northern Iraq, where due to the war with the Islamic State and the fall of Mosul in Iraq, have shown a drastic reduction.
Finance Minister Nihat Zeybekçi stressed that "Turkey's exports to EU countries increased by 12.1% compared to the same period of 2013. At the same time we see that increasing the share of sales of our products in those countries to all our exports and this is important".
Analysts say Turkey continues its upward trend in exports, since it has competing products, especially in automotive and textiles, neighboring countries that do not have similar products, but also its own currency (Turkish Lira), which in the last six months has been devalued by 8%.