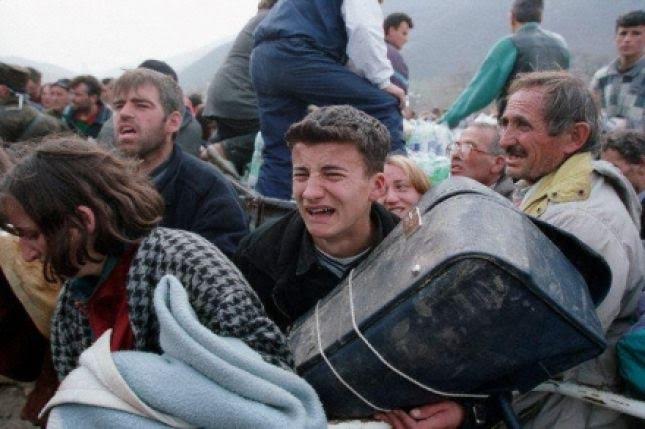 Pristina, 9 July 2015/Independent Balkan News Agency
By Elton Tota
Deputy Prime Minister of Kosovo, Hashim Thaci will participate in the commemoration ceremony that will take place in Srebrenica on July 11, to commemorate with many world leaders the massacre of 8 thousand Bosnians, among them many women, children and elderly.
But, Srebrenica anniversary has sparked debates as to whether this is the right moment for Kosovo to file a lawsuit against Serbia for genocide in Kosovo.
Thaci has declared several times that such possibility is being looked into.
"Given that Serbia has no will to apologize. We must find ways to document history and find a little bit of consolation for the families of over 10 thousand people who were killed and 20 thousand women who were raped, using legal instruments", said deputy PM Thaci.
Thaci said that discussions are still under way with allies and legal experts on how to proceed with Kosovo's request of identifying the Serb killers of 1999.
But, experts of political affairs in Kosovo told IBNA that the declarations of Kosovo leaders in relation to this issue are not serious, because so far, competent authorities in Kosovo have not been serious in handling this issue.
Analyst Vilhard Shala told IBNA that Kosovo has not taken any incentive so far to find legal gaps and accuse Serbia for genocide and to prove this in front of international justice.
"There are many proofs and evidence for Serb genocide in Kosovo. The whole world knows this. But given that we are not part of UNO, we have not been able to submit a resolution which condemns Serb crimes at the Security Council. We've had to make efforts to find other mechanisms to file a lawsuit in other international justice institutions", Shala said. /ibna/
According to him, lawsuit against Serbia is a desperate rhetoric of the deputy PM of Kosovo, Hashim Thaci.
Analyst Fatos Rushiti told IBNA that the lawsuit against Serbia has been delayed.
"It's been 15 years that Kosovo has not taken action in relation to bringing Serbia before justice. Now the situation is not in our favor, because international community is discussing the investigation of the alleged crimes committed by KLA and not Serbs. It's absurd, but the Special Tribunal will now investigate the victims of war, the Kosovo people for war crimes", Rushiti says.
He says that this situation is due to the fact that Kosovo leaders have failed in building a democratic state.
"Corruption and organized crime have grown suspicions against former members of KLA, a part of which are in power now. Unfortunately, there are no more talks of genocide in Kosovo", he says.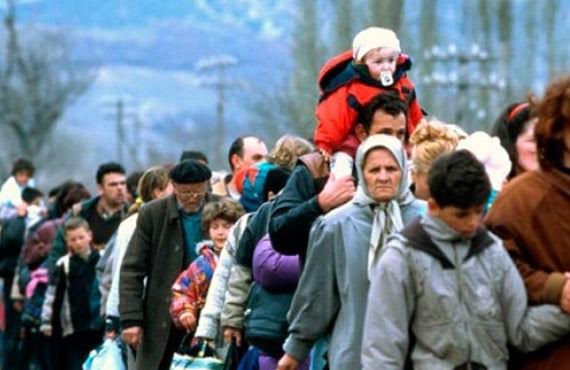 During the last war in Kosovo, military and paramilitary forces of Serbia killed over 14 thousand Kosovo people, over 20 thousand women were raped, entire villages were burned and over 800 thousand people were displaced to Albania, FYROM and other countries of the world. /ibna/