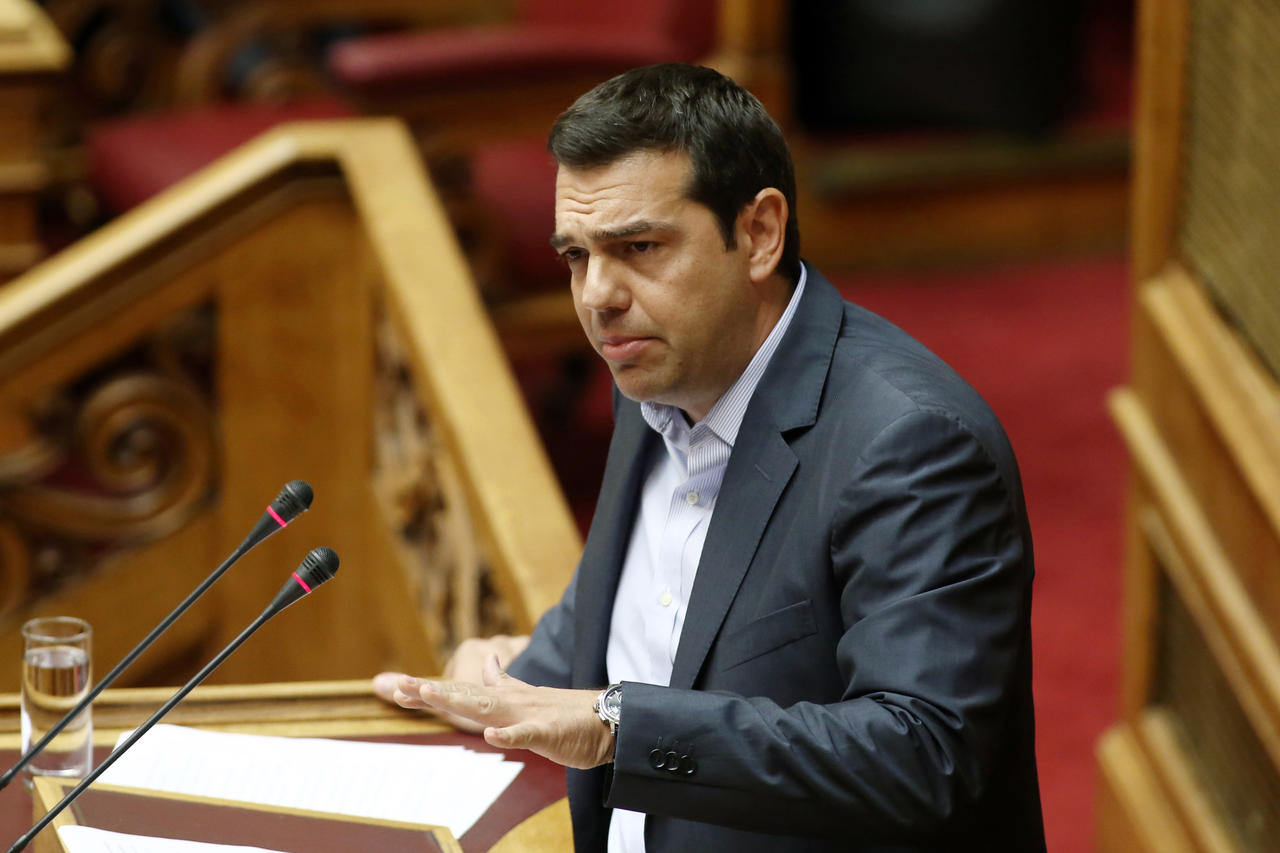 Speaking to the SYRIZA parliamentary group on Tuesday, Prime Minister Alexis Tsipras reiterated his argument that further pension cuts are unnecessary.
The argument has become a central policy goal of the Tsipras administration since the country concluded its latest bailout program in August.
"Our fiscal performance is such that not only make the pension cuts measure unnecessary, but also simultaneously give us the opportunity to take measures to cut taxes and support society", the PM said.
The Greek premier added that the draft bill for 2019 is currently being discussed at European Commission level.
During his speech, Tsipras took the opportunity to attack main opposition New Democracy over its response to the launch of a formal procedure to review the Constitution, which was announced on Monday.
He called the stance of New Democracy leader Kyriacos Mitsotakis "tragicomic institutional behavior", accusing the party of trying to avoid seeing the controversial law on ministerial accountability amended.
The primary focus of Tsipras' speech was the planned constitutional review, which he called "ripe", in order to "restore citizens' confidence in the political system" and "embed popular sovereignty and democracy".
He went on to call on all political parties to "adopt a clear position" on the reforms being put forth by the ruling party.
According to observers, the Prime Minister's decision to launch the constitutional revision now is partly aimed at increasing pressure on the center-left parties – chiefly the Movement for Change – to make their views clear, in the hope that this will make them move closer to the amendments envisaged by SYRIZA.
The leader of the Movement for Change, Fofi Gennimata, commented that the review should not be used to play populist games, while pointing out that Tsipras raised the issue "three years too late".
Critics also note that the ruling party may be using the constitutional revision process to block any amendments that a future parliamentary majority may seek./IBNA