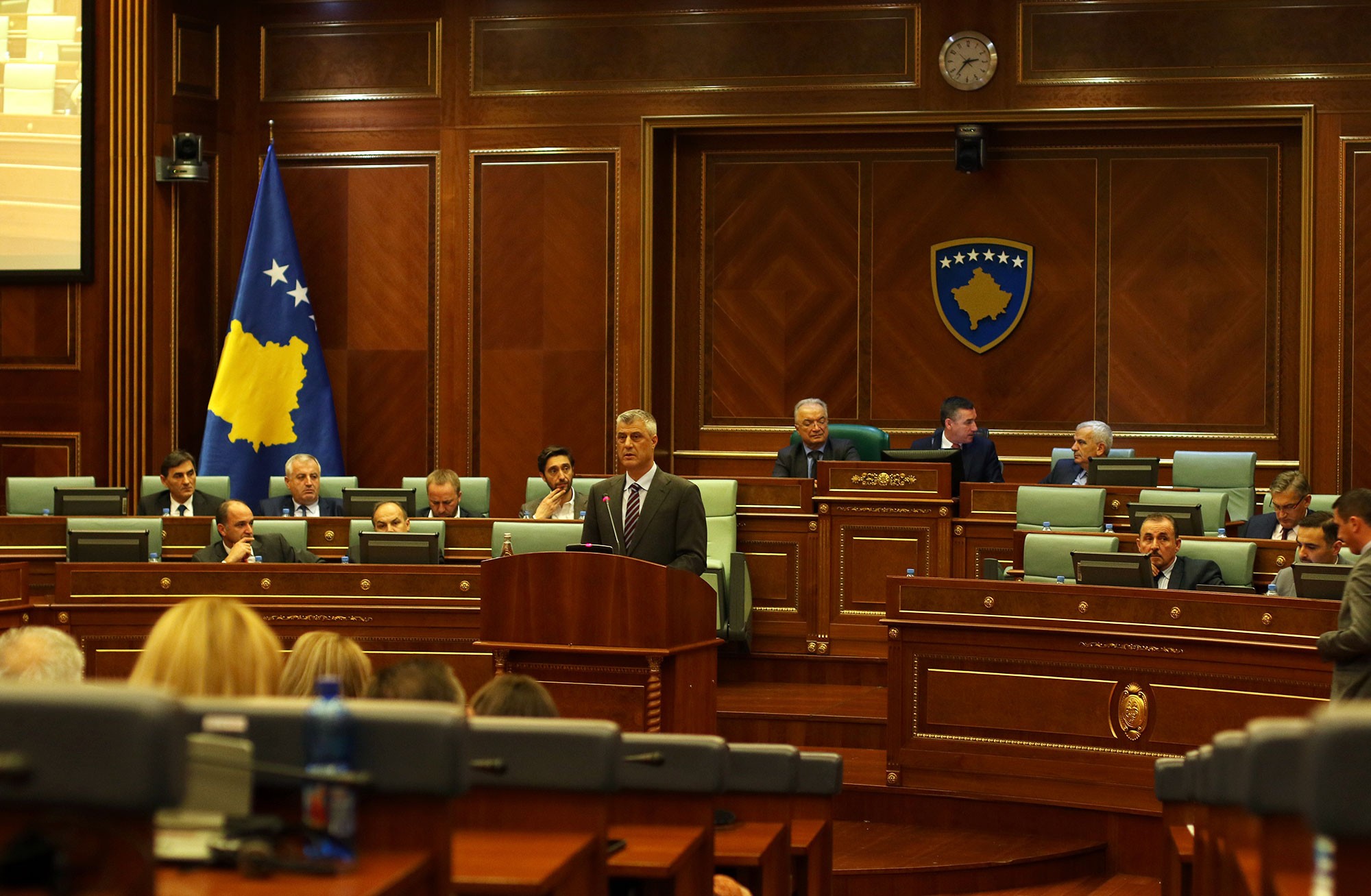 Kosovo's president, Hashim Thaci declared today that his country is ready for talks and ready to reach a final agreement with Serbia. Thaci made these comments in his annual address in front of Parliament, where he called on political forces in the country to unite for the process of dialogue with Serbia.
"Time has come to achieve peace with Serbia. This is why I welcome the creation of the Negotiation Team, which will work toward reaching a deal with Serbia. This deal should be conclusive, inclusive and it should be brokered by the EU and supported by the US. Through this deal, Kosovo should secure Serbia's recognition and its accession in the United Nations. Meanwhile, the region and Europe will benefit more stability from this", the president of Kosovo, Hashim Thaci said.
Thaci also said that Kosovo is strongly supported by the US in the process of talks with Serbia.
Kosovo and Serbia are engaged in a process of talks to achieve a final deal for the normalization of relations between the two countries, however, the process has come to a standstill due to tensions between the two sides. A new round of talks is expected to kick off in January.
IBNA learns that EU representatives want to see a deal being reached by February due to the upcoming elections and the fact that Federica Mogherini's term in office is nearing its end. Meanwhile, Serbia too is interested on reaching a deal, in order to open chapter 35 in its EU integration process. /ibna/