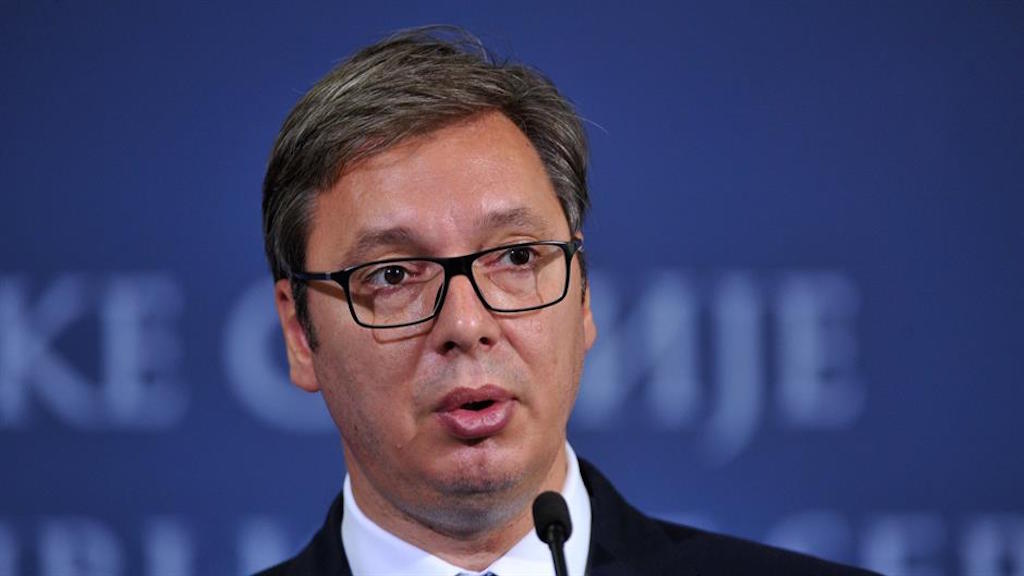 President of Serbia, Aleksandar Vucic has declared that the Serbs and Albanians must leave the 200 year old hate that existed between them behind and find a way to normalize their relations.
However, the Serb president has not provided any details on the debates about the correction of borders and swapping of territories with Kosovo.
Vucic said that it's very hard to reach an agreement, but maximum efforts will be made.
"You ask me about borders, but what borders are we talking about? We say that Kosovo is part of Serbia, while they say that Kosovo is independent. In this situation, everyone establishes his own borders. But, do we need this? We belong in this country and we need to decide on a border in order to leave behind the 200 year old hate which has existed between Serbs and Albanians", Vucic declared following a meeting with the Prime Minister of FYROM, Zoran Zaev.
President of Kosovo, Hashim Thaci and his Serb counterpart, Aleksandar Vucic have recently come up with the idea for border corrections.
Thaci and Vucic will meet in Brussels on September 7 as part of the dialogue that the two countries are holding in order to normalize their relations. /ibna/