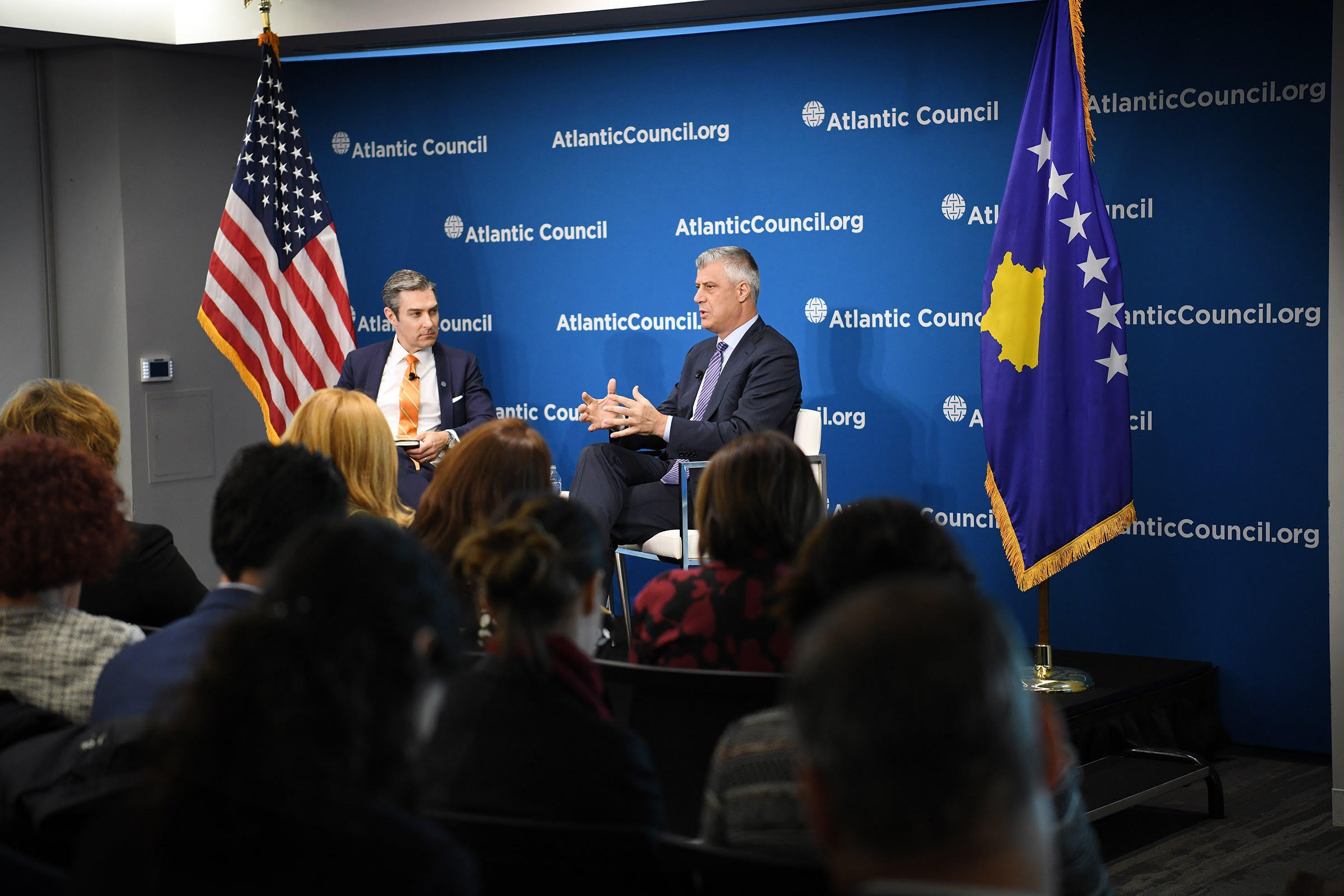 Kosovo's president, Hashim Thaçi has just concluded a one week official visit to Washington, where he defended the need for an agreement between Kosovo and Serbia, which, according to him, would bring peace for both countries and the region.
During a discussion in the Atlantic Council, president Thaci said that time has come to leave the past behind. He said that he has received the full support of the US administration for a final agreement between Kosovo and Serbia and that this process could be achieved through compromise.
Although Mr. Thaci no longer mentions the term "border correction", he says that there can also be an agreement between the two countries without the need of "defining borders".
The president says that this agreement would secure both countries mutual recognition, Euro-Atlantic integration, UN accession, transformation of Kosovo and peace in the region. Thaci also says that there will not be any exchanges of the population and partitions based on ethnic lines.
President Thaci says that Kosovo has always demanded peace, while Serbia has never wanted peace with Kosovo. But now, according to the president, thanks to international pressure, Serbia too is ready for a peaceful agreement with Kosovo.
Currently, the talks for the normalization of relations between Kosovo and Serbia have come to a standstill, while relations have become tense following the introduction of a 100% tax hike by the government of Kosovo on goods coming from Serbia.
Prime Minister of Kosovo, Ramush Haradinaj has declared in several occasions that the government will not lift the 100% tax hike on Serb goods until an agreement is reached which guarantees mutual recognition. /ibna/