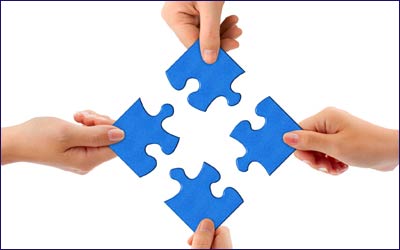 Sarajevo, February 3, 2016/Independent Balkan News Agency
By Mladen Dragojlovic
BiH Center for promotion of civil society begun the campaign "Bell for changes", aimed at highlighting the importance of the mobilisation of all existing capacities in the state to make the BiH path toward EU in the future more efficient and faster, with greater participation of civil society and the other organizations and persons in BiH who have the interest in the process of formulating the laws and public policies in BiH.
The conference "Bell for changes" opened on Tuesday in Sarajevo and was concluded on same day late in the afternoon, with participants having the chance to emphasise the possible problems on this path and to stress the importance of civil society on the process of law creation. Chairman of BiH Council of Ministers, Denis Zvizdic, said that the Council expects constructive suggestions of NGO representatives and implementers of programmes and projects aimed at developing dialogue and cooperation between the state and civil society organizations.
"Only a civil society, in which civil society organisations and state institutions cooperate, can enhance participatory democracy and improve the legal and administrative environment for the development and progress of the country", Zvizdic said.
Head of Operations Section for Social Development, Civil Society and Cross-Border Cooperation at the EU Delegation to BiH, Massimo Mina, said at the conference that the EU has invested about 3 million Euros in projects aiming at improving cooperation between governmental and non-governmental sectors in BiH through establishment of institutional mechanisms for cooperation with civil society.
"A concrete result of such support is the set-up on a web-based consultation platform for consultation of civil society at all levels of government, which should become soon operational.
The EU will continue to offer a combination of political and financial support to meet the mentioned priorities, employing a more strategic, effective and results-focused approach to deliver maximum impact with the limited human and financial resources available. The European Commission is also developing a set of objectives, results and indicators for EU support to civil society which will allow for the measurement of progress at country level as well as across the enlargement region, including also from a gender perspective. The monitoring and evaluation system includes a yearly regional meeting with the involvement of CSOs to analyse the state of play and advancement towards targets. This may also serve as input into the annual country reports", Mina said.
He added that BiH, on its path to join the European Union, is required to establish an institutional mechanism for cooperation with civil society as well as to improve the legal framework in order to create more enabling environment for civil society, particularly to improve transparency of public funding to CSOs.