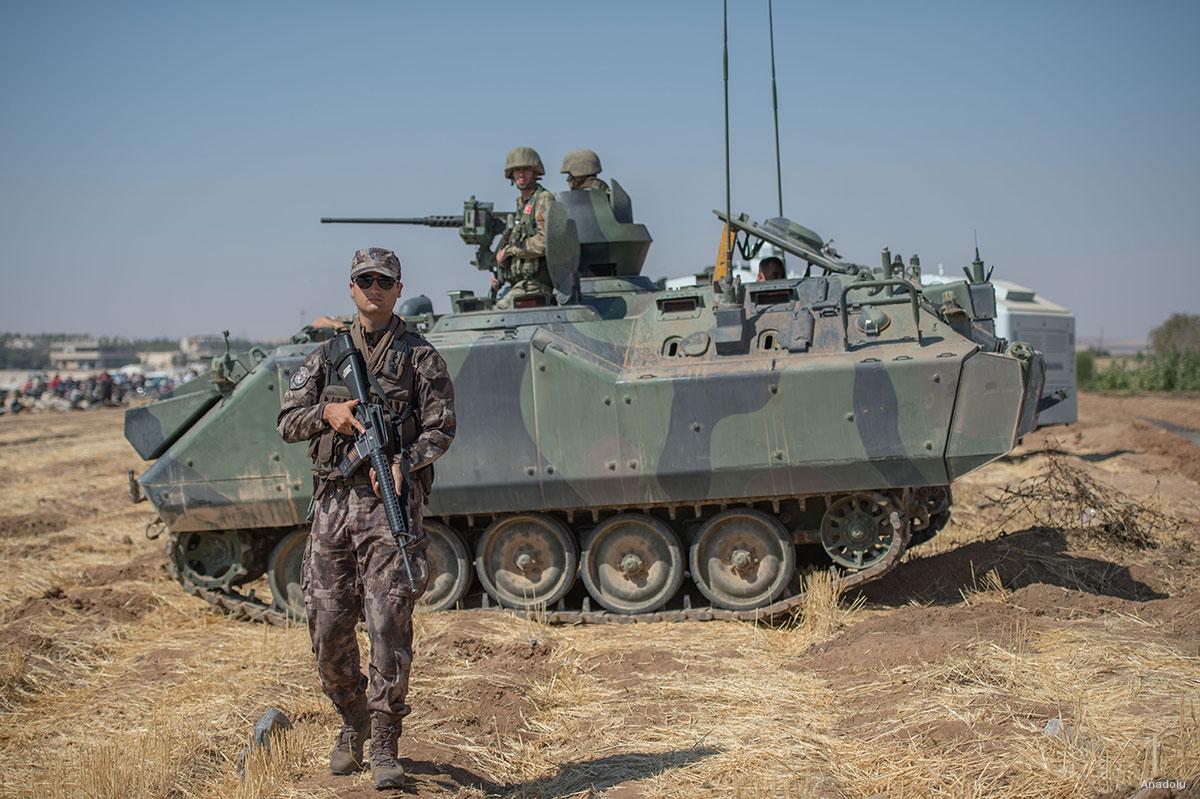 Turkey's army announced though a statement, that a roadside bomb attack by Kurdish militants killed one worker on a Turkish military convoy while two more people –a troop and a civilian- were injured, in Idlib, Syria.
Reuters reports that the attack took place when "the convoy was in transit in northern Idlib".
Since Turkey's decision to fight hand-in-hand with the FSA in northern Syria, in order to clear the region from Kurdish militants of PYD and the YPG, both considered as PKK branches by Ankara, the country has sent troops there. The main aim is the creation of a "'de-escalation' zone there, under a deal brokered by Russia in August", Reuters reads.
Kurdish militants' tunnel discovered in Syria
Anadolu news agency reports that, on Wednesday, "Turkish and Free Syrian Army (FSA) forces have uncovered a terrorist PKK/PYD tunnel network four meters (13 feet) below a liberated village in Afrin, northwestern Syria (…) apparently used by the terrorist group as shelter against jet strikes and other heavy artillery fire amid Turkey's counter-terrorist operations."
Based on what filmed footage by Anadolu shows, the Kurds used these underground 'routes' to move from their "command centres" to "strategic points and surveillance towers". Anadolu got information on the uncovered tunnels from locals "who spoke on condition of anonymity due to security concerns."
Photo: AA
Moreover, Turkish forces and the FSA found diaries written in Turkish and Kurdish, various political documents and pictures of Abdullah Ocalan, the imprisoned PKK head, "underlining the close links between the terror groups", Anadolu notes…/IBNA
Photo (Library): Turkish troops