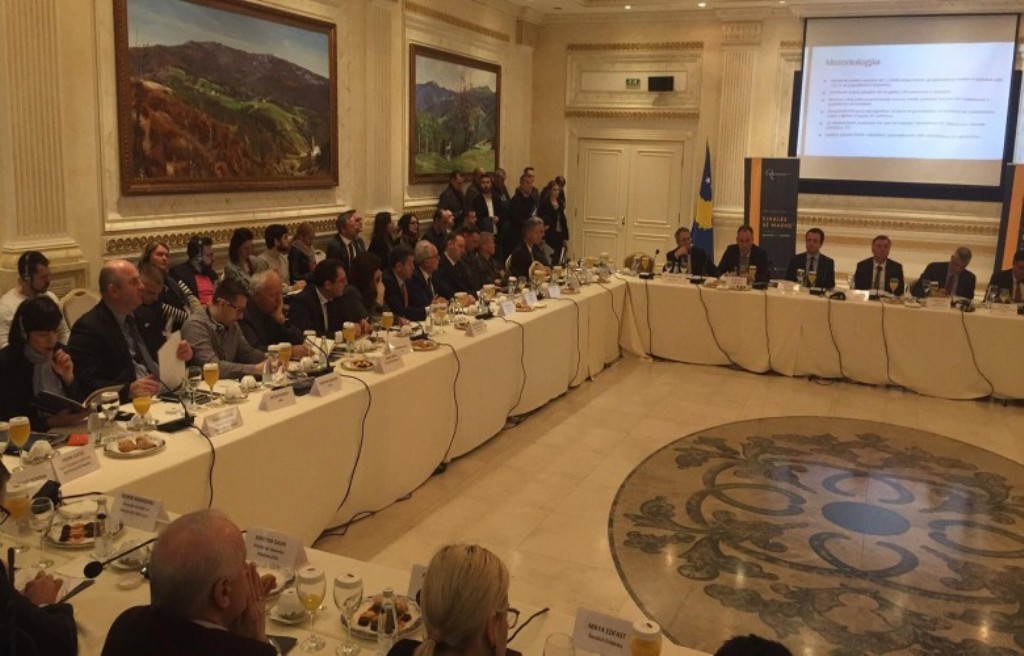 Research Institute for Development and European Affairs (RIDEA) presented the findings of a survey that it has recently conducted regarding the main dilemmas that concern the final phase of dialogue between Kosovo and Serbia.
The findings have been presented by Labinot Greicevci. According to him, 62% of respondents support the continuation of dialogue in the current format.
"The first scenario relates to the status quo. Only 16% of the citizens of Kosovo support the current status quo between Kosovo and Serbia. The second scenario has to do with the Association of Serb Municipalities which would be given executive powers in exchange of a de facto recognition of the independence of Kosovo by Serbia. Only 10% agree with this option. The third scenario concerns the option for border correction between Kosovo and Serbia in exchange of a global recognition and accession in the UN. This scenario has been supported by 30% of the citizens of Kosovo", Greicevci said.
The survey also suggested that 69% of Kosovars say that the Presevo Valley should go to Kosovo, while 91% of Albanians believe that the North of Kosovo should not be given to Serbia.
Meanwhile, another finding of the survey relates to Kosovo's unification with Albania (in case of a final deal with Serbia). In this case, 43% of respondents have supported this idea, while 50% have rejected it.
Kosovo's president, Hashim Thaci, who attended this activity, said that time has come to reach a final deal between Kosovo and Serbia.
"It's been 20 years since the end of the war. Kosovo and Serbia have not yet been able to reach an agreement which would ensure the two countries get along with each other. I think that time has come to leave that tragedy behind and reach an agreement as soon as possible", he said.
According to the president of the country, Kosovo has now the backing of the United States.
"We want the US to have a decisive role in the dialogue with Serbia. The US has offered its support for us and this was confirmed by president Trump's letter", Thaci said.
Meanwhile, leader of Self Determination, Albin Kurti said that he's against ideas of border correction. He has proposed the drafting of an official document where all political players in the country stand united in their demands to Serbia. /ibna/