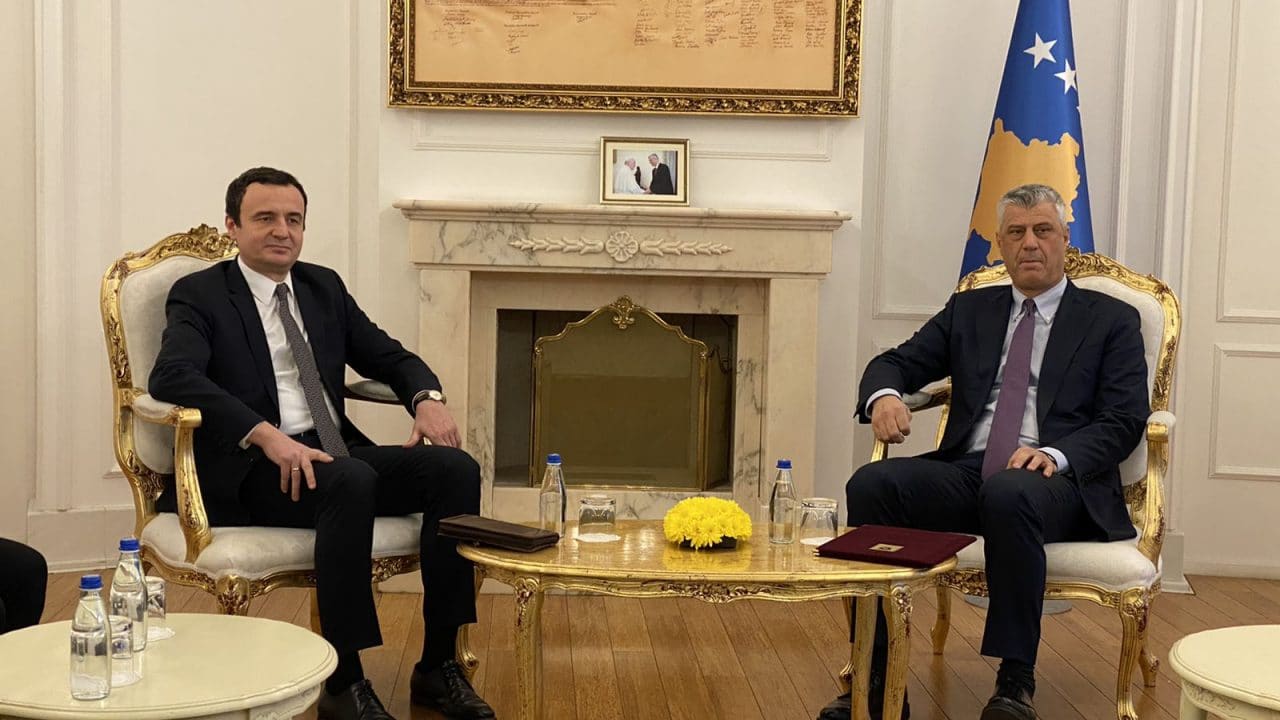 Three months after the elections in Kosovo, the winning political parties have yet to form a coalition government and institutions to govern the country.
The Self-Determination Movement, which has won the election, has elected the parliament speaker and has appointed ministers of the respective sources, but without an agreement with the LDK.
VV leader Albin Kurti has met with the country's president, Hashim Thaci, to consult on forming a government. The president has asked Kurti to mandate the prime minister for 48 hours and submit the list of cabinet names.
"Forming the government is a vital need for Kosovo and its citizens," Thaci said after the meeting. He added that he would wait another 48 more hours before taking the next step, but did not clarify what would that be.
Today is the deadline, while VV and LDK have not yet reached a governance agreement. A meeting with Albin Kurti and LDK leader Isa Mustafa is expected today. The Democratic League of Kosovo requires an agreement that guarantees balanced governance and power. The party wants the position of president and more ministerσ.
According to the Constitution of Kosovo, if the winner of the elections fails to form the government, the country could go to new parliamentary elections./ibna