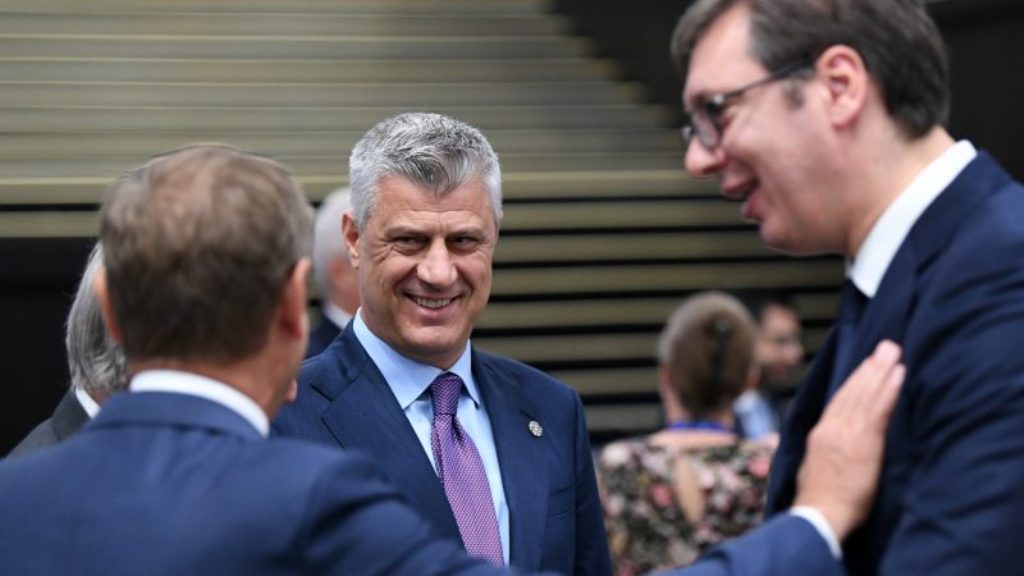 In an open letter addressed to the EU head of foreign policy, Federica Mogherini, three former senior European diplomats, Carl Bildt, Paddy Ashdwon and Christian Shwarz Schilling have raised the alarm about the idea of territorial exchanges, by saying that this would increase conflicts in the region and that this option should be discouraged.
They say that the EU's declarations that a possible deal between Kosovo and Serbia regarding border changes, could be backed, is cause for concern.
"As former representatives for Bosnia and Herzegovina, we're very concerned about the recent position of EU senior officials, stating that the EU may be willing to back an agreement between president Vucic and Thaci, which includes swapping of territories between Serbia and Kosovo through the so called 'border corrections'".
"We know the region very well and we know that border changes will not address divides; on the contrary, they will deepen them. Although Kosovo's case cannot be compared to Bosnia, we have sufficient information on the developments in Western Balkans to conclude that such thing would be misused by nationalist politicians, in order to further challenge borders and cause instability for other countries of the region", says the open letter of the three former diplomats.
To conclude, the three officials have strongly recommended for these proposals concerning border changes to be rejected as soon as possible. /ibna/