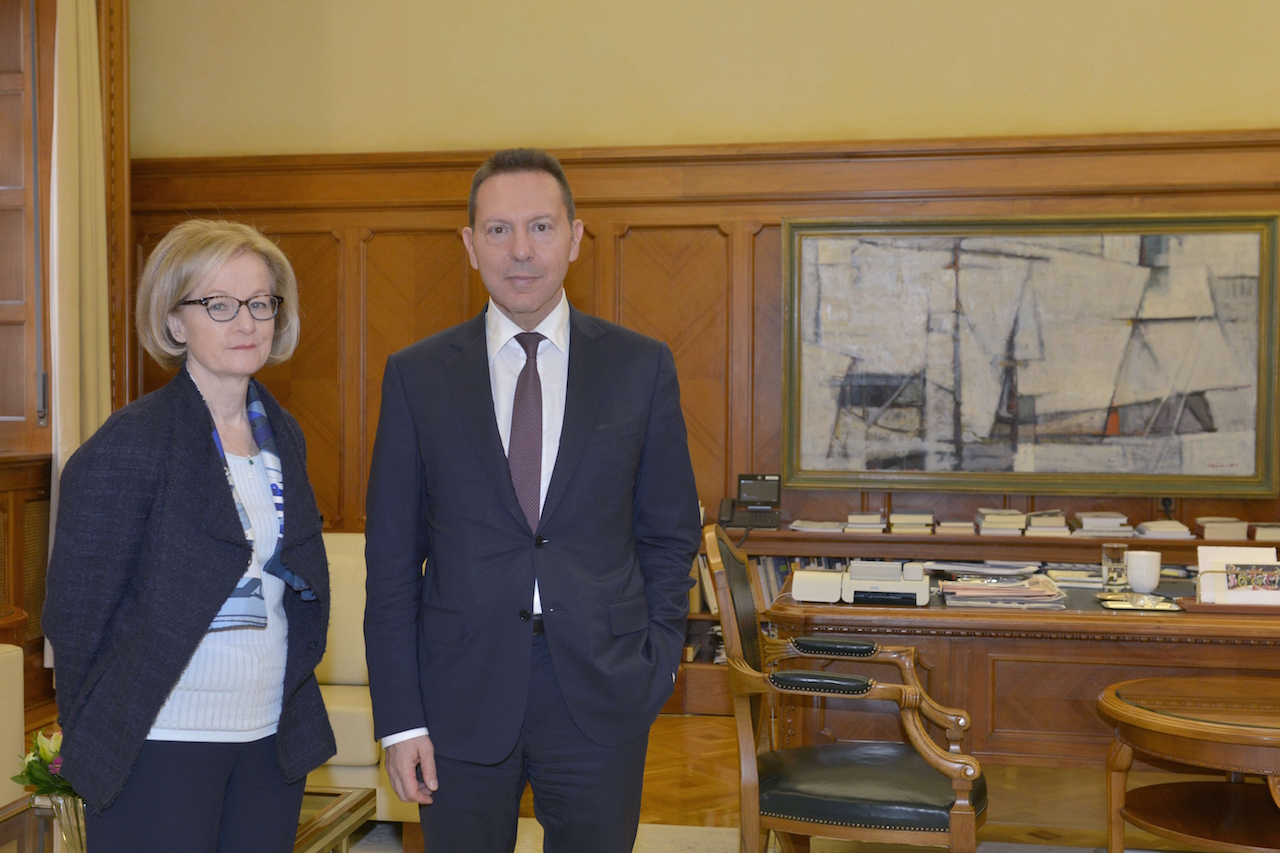 Early in May, the results of the resilience tests of the Greek systemic banks are expected to be finalised.
Banks are required to finalise their estimates by February 21, whereas on February 28, they will have to submit all baseline and adverse scenario data for the exercise to the SSM. The SSM will assess the data and make comments. Based on those, banks will re-submit the data by March 19.
Thereafter, an ECB assessment will follow, during which the supervisor will finalise the latest "touches" and banks will have to submit the final figures on 2 April based on them. On Friday, May 4, the SSM Supervisory Board will meet to examine the results of the simulation exercise and agree on its findings.
Danièle Nouy expected in Athens and Stournara's meetings
Developments on these issues are expected to be the subject of a meeting of the Governor of the Bank of Greece, Giannis Stournaras, with the banks' administrations in view of the forthcoming arrival of the SSM chief Danièle Nouy in Athens, at the end of this month. According to information, tomorrow the administration of the Bank of Greece will have a meeting with the bankers in the Hellenic Banking Association to "measure" the data and the parameters of the endurance tests.
What banks are planning to implement over the next few months in reducing non-performing loans through regulation, sales and online auctions will the focus of the meeting with the Chair of the Supervisory Board of the European Central Bank, Danièle Nouy with bankers and with the Bank of Greece administration, on February 27-28 in Athens; she will then go to Delphi, in the framework of the annual Economic Forum…/IBNA
Photo (Library): Nouy – Stournaras / Bank of Greece