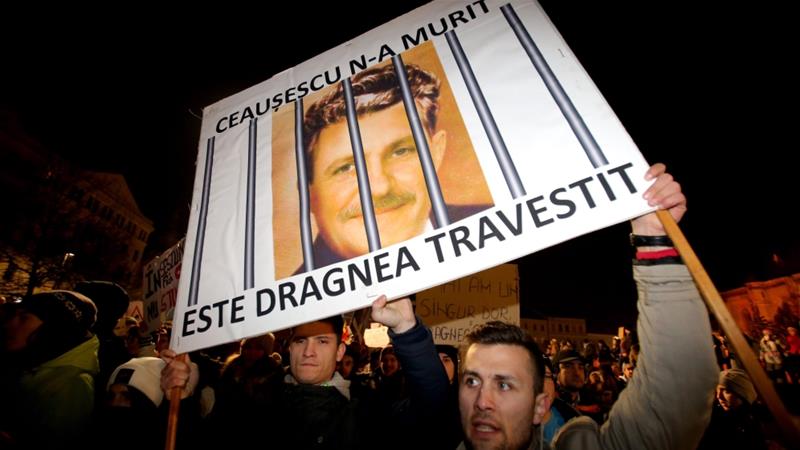 A living legend of Romanian philosophy and a special intellectual was seen -in the Transylvanian city of Alba Iulia- among the thousands of his compatriots demonstrating against corruption in his country.
What makes his participation even more important and noteworthy is his age. Mihai Sora is 101 years old but he knows well that Romania's "evil reality" of corruption is a years-long situation. Nevertheless, even fewer are in a position to remember that, at least political corruption is something the democratic minds of the country have been fighting against, already since the overthrow of Nicolae Ceauşescu in 1989 and the then Proclamation of Timișoara. Leaving communism out, it is essential to go back to the document's 8th point which spoke exactly about a fresh political viewing of things and was urging -especially hard core communists- to forget revanchism, as far as power was concerned.
Twenty-seven years on, the situation looks murky again with corruption expanding to more social sectors, not just in politics.
"Romanians ask for the justice laws' withdrawal, for the veto of the Tax Code amendments in Parliament and for the removal of the speakers of the Parliament."
The organisers said that "the current ruling is responsible of the fact that Romania is in one of the most concerning moments of its post-communist history, comparable to the miners' riots in the 90s, and with the financial crisis and the salary cuts in 2010", reports romaniajournal.ro.
Protests were large and took place not only in capital city Bucharest but also in 80 more Romanian cities, as well as abroad -Milan, Zurich, Birmingham and Paris.
Demonstrations were organised by "42 NGOs and civic groups and by BNS and Cartel Alfa trade union confederations".
Ten thousand people gathered in Bucharest's Victoriei Square, in front of the Government HQs, 1,000 in Brasov, 1,500 in Cluj-Napoca and about 5,000 protesters in Sibiu. The capital's demonstrators marched to the Parliament chanting about the the resignation of the resort minister, Tudorel Toader.
Romanians also chanted "A nation voting the corrupt people, thieves and traitors is no victim, is (an) accomplice", "The new Tax Code-the new order of the loot", "There won't be peace without social justice", "Thieves", "PSD, the red plague" and "Down with Tariceanu, Dragnea and all brood"…/IBNA
Main Photo (Library)