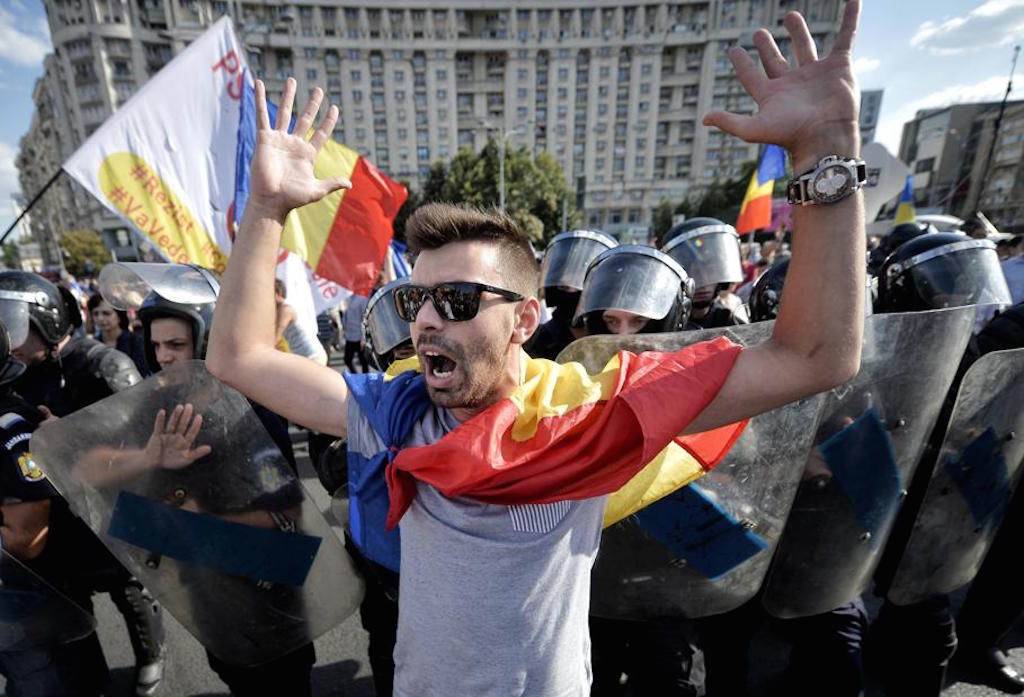 Already since yesterday, Romanians who live, work or study abroad began flooding the capital Bucharest for this Friday's rally they had pledged they would hold despite governmental efforts to crack it.
The massive summer protest they staged today was an anti-government and anti-corruption one, as a sign that the people of Romania do not give up their struggle for a just, democratic country that will leave its daunting past behind once and for all. They dislike the way Romania is governed and they showed for yet another time.
Protesters called for the left-wing government to resign and an early election.
Romanian expatriates living abroad are estimated to be nearly 3 million and they say they left because of abuse, corruption, low wages, lack of opportunities and the corrupt politicians who remain in power.
Above all, Friday's rally in Bucharest, "one of the largest rallies against the ruling Social Democrat Party since it won elections in December 2016", Balkan Insight reported, was a supportive voice for the anti-corruption movement that opposes ruling party-backed legal changes to ease the fight against graft.
Also, the site added that "Many other anti-government activists from across the country joined groups of expatriates who gathered in front of the government building on Friday morning, despite the demonstration being scheduled for 5pm Bucharest time."
Most members of the country's diaspora emigrated to other European countries after Romania joined the EU in 2007. Thanks to remittances from abroad that in 2017 amounted to 4.4 billion euros, according to the Romanian Central Bank's figures -over 2.6% of the country's GDP- their families back home can live a better life and state economy stands at a better level…. / IBNA 
Main Photo: A young protester in downtown Bucharest during the August 10, 2018 anti-government, anti-corruption rally staged by the Romanian expats