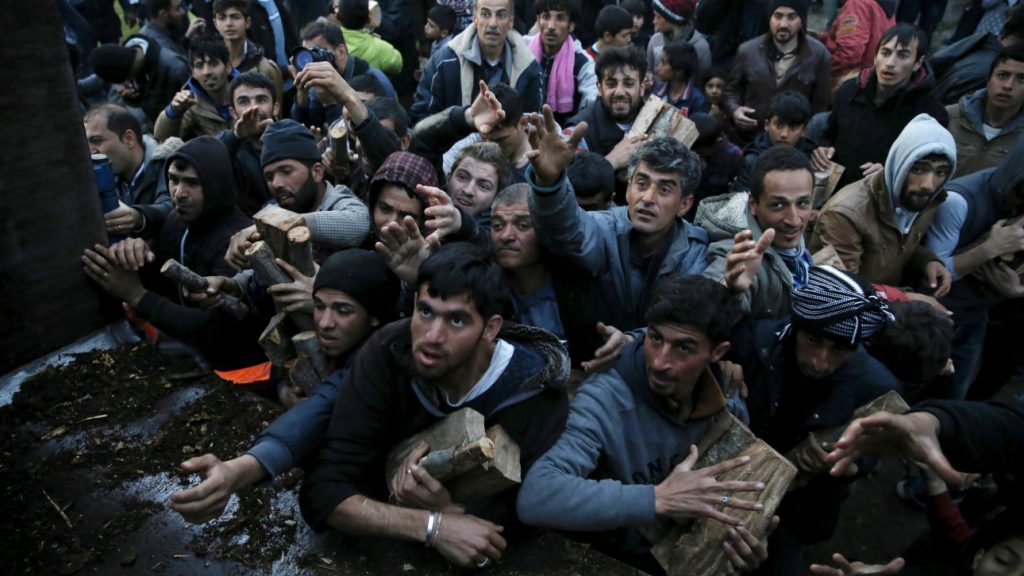 Thousands of migrants have "disappeared" from Bulgaria's Interior Ministry distribution centres and State Agency for Refugees camps in the past six months, while European Union countries to the west want Bulgaria to take more than 10 000 people back, a report on March 13 said.
Those who had "disappeared" probably managed to cross the border in people-trafficking operations and reached Western Europe, in spite of the claims of Bulgaria's government of strengthened border control, and the closed border with Serbia, daily Sega said.
Official records show that in January 2017, more than 2210 foreigners left, and 903 in February. Even the severely harsh cold weather, which saw huge snowfalls and prolonged sub-zero temperatures, did not stop the flow.
Since early March 2017, a total of 387 people are reported to have left.
Last week, Bulgarian police detained dozens of citizens of Afghanistan in Sofia and near Dragoman. The Afghans had been bound for an attempt to cross Bulgaria's border.
The report said that although Serbia had closed its border with Bulgaria and although other EU countries had tightened border controls – some with walls – illegal trafficking in the country is booming.
"It is unlikely that this is being done without the assistance of police officers and people in responsible government positions, but cases of corruption uncovered so far may be counted on the fingers of one hand," the report said.
Refugee camps were emptying. At the end of September 2016, arrests by the Migration Directorate had led to camps being filled 59 per cent over capacity. Currently, occupancy was 86 per cent.
The main channel for people-trafficking is towards Serbia. Statistics showed a decrease in the number of detained foreigners who had to tried to cross into that country from Bulgaria.
In September 2016, a total of 9025 people were detained at the Bulgarian-Serbian border. In January 2017, the number was only 481.
In September 2016, a total of 81 people were held at the Bulgarian-Romanian border. Six months later, the total was 10.
According to the annual report of the State Agency for Refugees, Bulgaria received requests for the return of 11 545 people to Bulgaria under the Dublin Regulation in 2016.
Most requests were from Germany, 3551, Austria 2094, Hungary 1808, France 1096 and the UK, 366.
The number of people actually returned was 624, an increase over the 262 in 2015.
Further, in 2016 Bulgaria accepted 29 refugees transferred from Greece.
Afghans made up most of the asylum applications submitted in Bulgaria in 2016, 45 per cent of the total 19 418. The next-largest group was citizens of Iraq, 5345. In all, there were 260 Syrians.
Asylum applications in 2016 added up to 19 418, about five per cent fewer than in 2015 when there were 20 391.
The State Agency for Refugees ruled on 12 015 cases. Refugee status was granted to 764 people. Humanitarian status was granted to 587 foreigners. Refusal was handed to 1732 foreigners.
In 2016, nearly 42 per cent of all minors seeking asylum were unaccompanied. Most were from Afghanistan, 74 per cent./ΙΒΝΑ