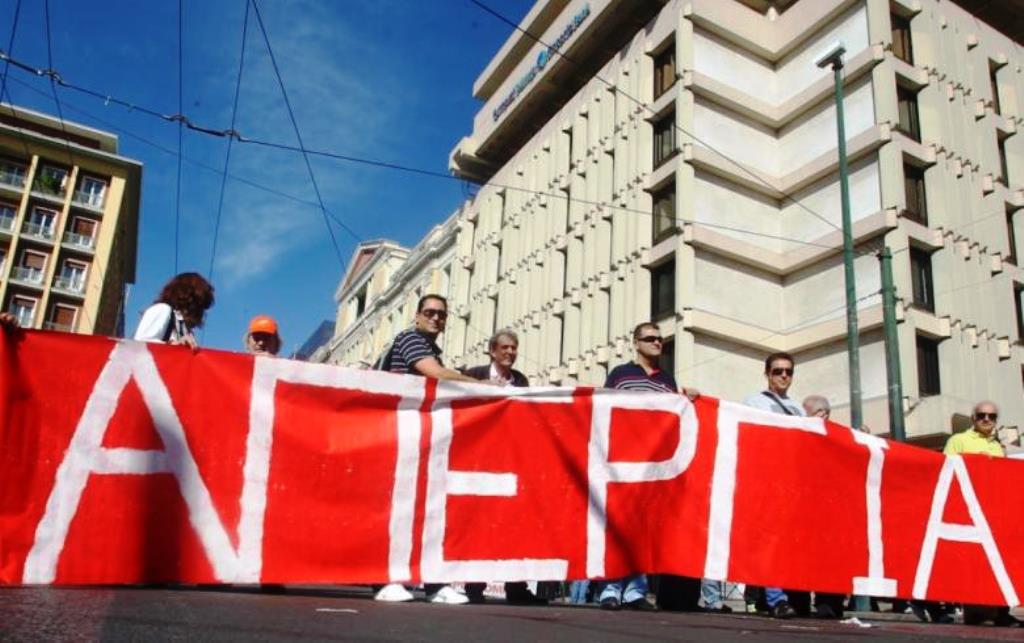 Despite the government's insistence that Greece has moved past the austerity era, thousands of workers went on strike on Wednesday to protest economic policy.
Athens has already agreed to implement fresh pension cuts as of 1 January 2019 and slash the income tax-free threshold in 2020. It has also signed up to conjuring up a 3.5% primary surplus through to 2022.
Over 10,000 workers, youths and pensioners marched to parliament on Wednesday to protest the fresh austerity.
"The government, which implements the same policies that have destroyed the people and the economy, is loading the back of workers and pensioners with new unbearable measures," Greece's largest Workers Union, GSEE, said in a statement.
Wednesday's 24-hour general strike was called by Greece's largest labor unions, bringing the capital of Athens to a halt. The country's media also joined the strike along with hospital staff, public transport employees, civil servants and workers.
Disruptions to public transport in Athens continued on Thursday as employees demanded funding and appointments are made to support the network of public transport. In an announcement, workers also condemned the bailout obligation to privatize assets that Greek governments have signed up to in recent years.
The Greek coalition government has pledged to lead the country to successful conclusion of its latest bailout program in August 2018. Prime Minister Alexis Tsipras has promised to use any "fiscal space" created by rising growth rates to lower taxation and support the incomes of those hardest hit by the crisis./IBNA