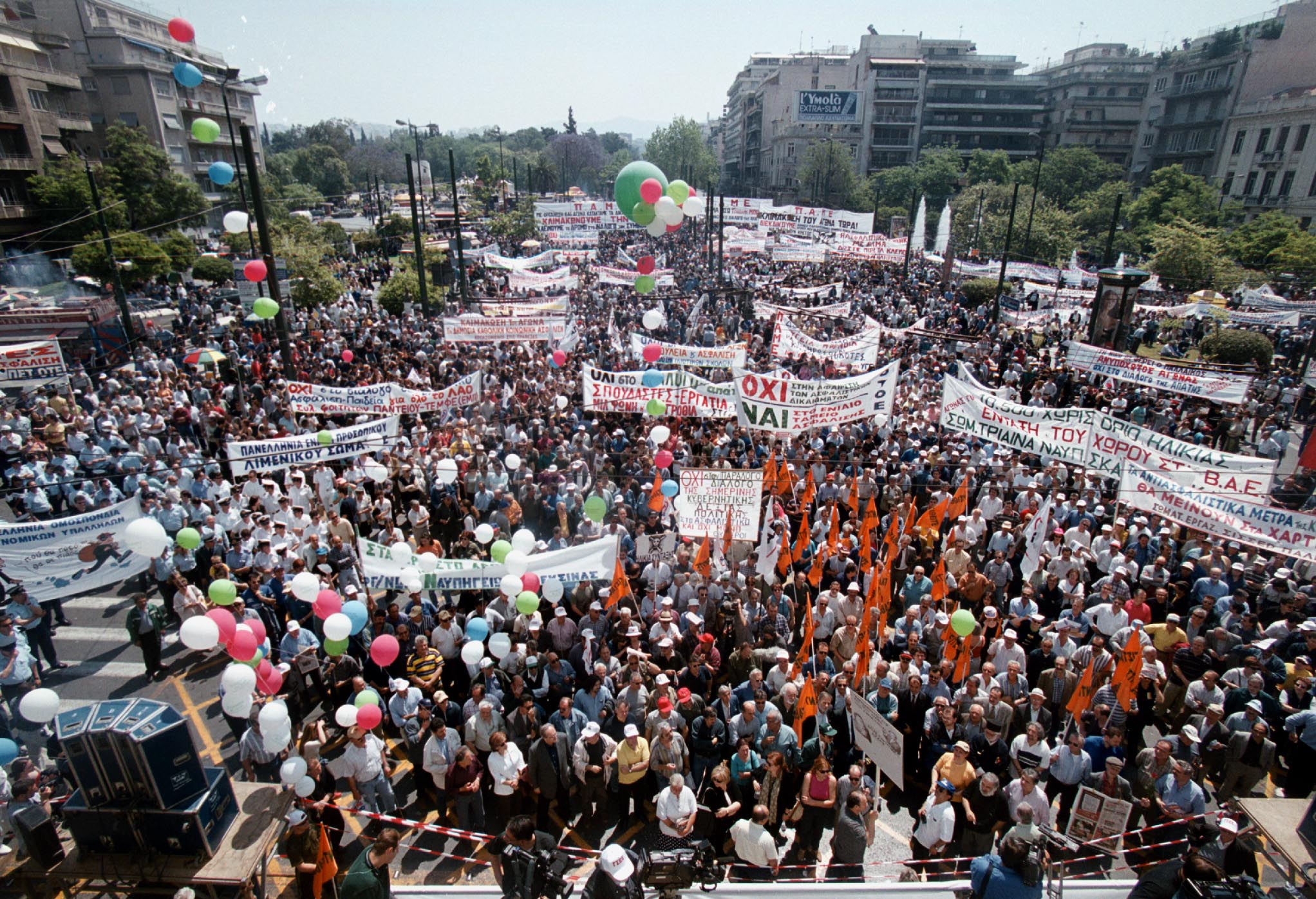 Athens, December 4, 2015/ Independent Balkan News Agency
By Zacharias Petrou
A 24-hour general strike was held Thursday by Greece's largest labor unions, GSEE and ADEDY against planned social security reform by the Syriza – ANEL government that may lead to fresh pension cuts.
The strike was coupled by a protest march and rally organized by the umbrella trade union organizations General Confederation of Employees of Greece (GSEE) and the civil servants' union federation ADEDY. Participants included the local government staff union federation POE-OTA and unions representing pensioners.
The strike shut down public services, trains and shipping while hospitals worked on emergency staff. Lawyers and teachers also took part in the walkout while flights were disrupted too. Journalists had gone on strike in support to the mobilizations earlier this week.
The protestors also demonstrated against the rolling back of labor rights and entitlements, especially that of collective bargaining, and called for effective measures to combat unemployment.
Oddly enough, the Syriza party has called for the Greek people to take part in today's strike. The rationale behind Syriza calling for participation in the general strike is that the Syriza-led government could be boosted in talks with the country's creditors on social security reform if societal disapproval of pension cut is strong enough.
Athens must implement sweeping social security reform before the first review of the country's bailout program can be wrapped up, clearing the way for debt relief talks to begin.
The Greek government claims it will not back down on its plan to increase social security contributions by at least 2 percent and to grant all pensioners a basic state pension regardless of income. These two proposals are put forth as means to keep current pensions from being drastically cut.
Athens is expected to submit its final proposals to creditors, who are pushing for the reform of the pension system to be completed before Christmas. Reportedly, the government's aim is for a social security bill to be submitted in Parliament without any cuts to main pensions and emphasis given to structural changes to the current system.
Prime Minister Alexis Tsipras acknowledges how the thorny the issue is and this is why he recently called a political party leaders' council meeting chaired by the president of the Hellenic Republic. Tsipras – whose administration has already raised the retirement age and health care contributions and scrapped most early retirement benefits – failed to convince opposition party leaders to back his new reform plans.