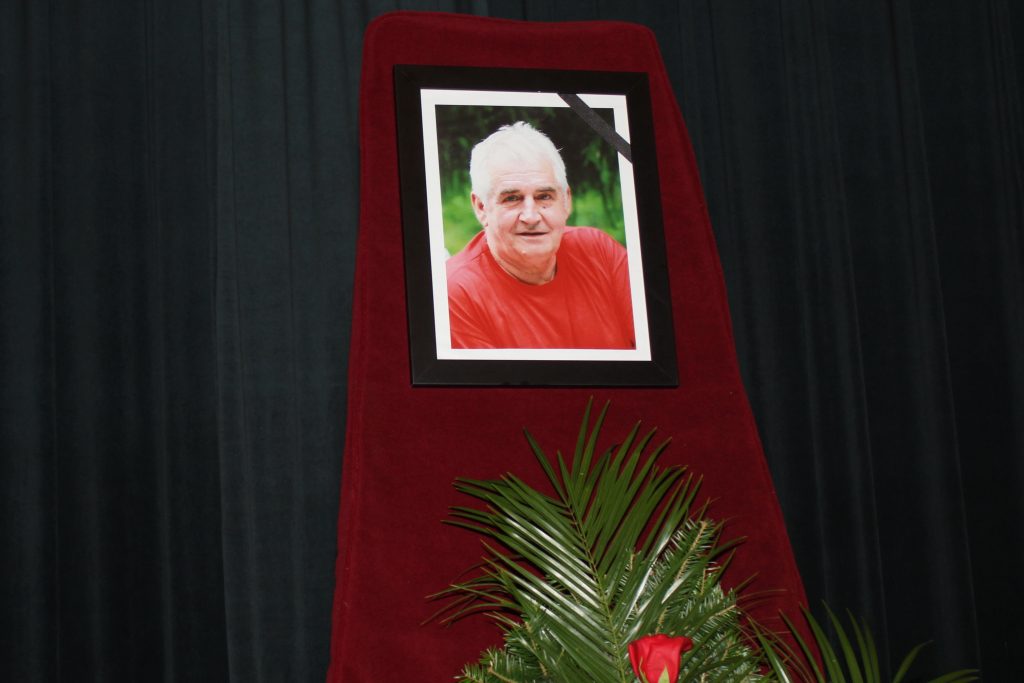 Banja Luka, August 10, 2016/Independent Balkan News Agency
By Mladen Dragojlovic
Several thousand citizens, relatives, friends and highest RS, biH and international community officials attended on Wednesday the funeral ceremony of journalist Zeljko Kopanja, who died on Monday from a heart attack.
Kopanja was an owner and manager of several media such as Nezavisne novine, Glas Srpske, NES radio and others. He was on the holiday in his house near city of Kotor Varos, when he was stroke by a severre heart attack. Helicopter was sent to transport him to the Banja Luka hospital, but he arrived several minutes to late –  Kopanja was already without signs of life and the doctors who tried to save his life were just able to declare his death. Kopanja was a journalist all his life, first in Banja Luka Glas newspaper and than in Telegraf weekly newspaper from Belgrade. After the war he decided to establish his own "Nezavisne novine" (Independent newspaper). In the politically unstable situation a few years after war, Nezavisne novine journalists conducted investigation about war crimes committed by Serbs on the civilians of non-Serb nationalities. After the publication of the first report, Kopanja and his journalists received death threats. This didn't deter the investigation and newspaper were under constant pressure to stop with the publishing of the reports.
One morning, in October 1999, Kopanja approached his car in the home yard. A strong explosion occurred and his body was transferred in the hospital in Banja Luka. For several days doctors were fighting for his life and had to amputate both legs. Although the investigation was conducted by the experts from police in region and even Scotland Yard, the executor and person who ordered this were never found.
Just several months after this event, Kopanja returned to the office. Even on the crutches, he continued the fight for the truth about war crimes on all sides involved in the war. His team investigated the mass killings on the place called Koricani rocks (near the area of Koricani), where more than 200 Bosniaks was executed and bodies throw in the profound.
"We have to many Koricani rocks in this country", Kopanja said after the main instigators of the act were arrested.
His efforts to make changes in the society in BiH were famous in the media world in the region. He established several awards like "Person of the year" or "Sportsman of the year". Year by year, these awards became more and more important and represent a real honor for those who received them.
It was no secret that Kopanja was a good friend with RS president and leader of Alliance of independent social democrats, Milorad Dodik. But, he was respected by opposition members as well. Somebody said that some loved him and some hated him – but it was impossible to be indifferent about him.