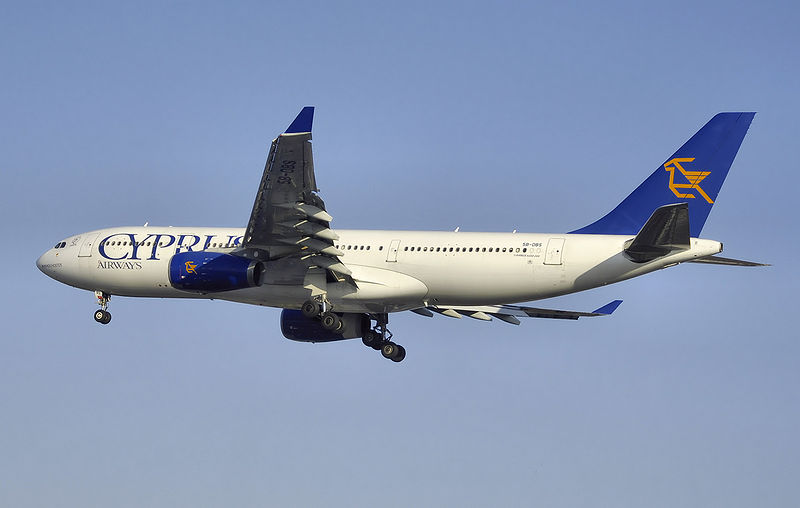 Nicosia, January 12, 2015/ Independent Balkan News Agency
By Kyriacos Kyriacou
Top Kinisis Travel Agency has rescheduled 4,000 passengers during the weekend and Monday to arrive at their destinations after state carrier Cyprus Airways was shut down on Friday.
The travel agency has signed an agreement with the Republic of Cyprus to assist passengers who already had reservations with Cyprus Airways.
Executive President of Top Kinisis, Akis Kelepeshis, told CNA on Monday that the first three days were most critical but the agency coped.
"We did very well over the first three day, which were the most crucial, with 4,000 passengers sent on their way, the largest part of whom at exactly the same time as their original flight," he added.
Three flights were chartered for the most crucial destinations, he said, Moscow that carried tourists, Amsterdam, where there were connections for the US and London for returning students.
The departure of passengers to Greece was slightly delayed, he said.
Top Kinisis` contract with the government is valid until 9th February and it will have to make travel arrangements for further 7 thousand passengers.
Regarding reservations made until 30th October, Kelepeshis said that the government intends to announce this week its intentions. He said the agency`s contract might be renewed or money refunded to those who have made reservations.
Kelepeshis also said his office took 18 thousand calls both from Cyprus and travel agencies overseas.
Asked if other airlines might raise their prices due to Cyprus Airways` closure, he said he did not anticipate this would be the case "because winter is off-peak season".
He also said that following Aegean Airlines` announcement that it intends to add more flights to and from Cyprus, he did not expect that there will be a problem in ticket availability.
Kalepeshis said that a clearer picture will be evident between May and June.
On Friday evening Cypriot Finance Minister Harris Georgiades announced that ailing national air carrier Cyprus Airways will stop its operations following a European Commission decision that the company has to pay back €66 million of state aid it had received in the past.
"The European Commission decision means that the company is no longer considered to be an active economic entity and will immediately lose its license,"said Minister of Finance.
The EU said the state aid, granted to the airline, was illegally given and in breach of EU regulations.